A 'Barbenheimer' Parody Movie Is Officially In The Works 
This past summer, 'Barbie' and 'Oppenheimer' releasing in theaters on the same day became a pop culture phenomenon known as "Barbenheimer," with moviegoers embracing the significance of both films and their vastly unique impacts. Some viewers even planned their entire days around seeing both movies back-to-back. 
Producer Charles Band will be creating the movie through his company Full Moon Features, he confirmed to People Magazine. 
"With the world so divided and with so many genre films focusing on things that depress, with Barbenheimer, I just want to make a fun, cool, witty little weird movie that unites people with laughter and fun — that reminds us movies can simply be escapism."
Band is known for his films in horror and horror-comedy, and initially spoke on the "Barbenheimer" craze to the Hollywood Reporter. Both Greta Gerwig's 'Barbie' and Christopher Nolan's 'Oppenheimer' received a large amount of press and hype before their release on the same day in July, so much so that the trend to see both movies in one weekend, or back-to-back on the same day, became popular. 
"We're making a crazy, candy-colored romp that riffs on two movies that literally have nothing in common and yet when placed together, make perfect — and perfectly strange — harmonious bedfellows. Which is what I wish we could do in real life (as opposed to 'reel' life)," Band explained. 
Band said that his biographer, Adam Felber, suggested he make the movie after the hype first began, telling him "everyone around the world is having fun with that notion, so we should actually make it." 
According to a synopsis reported by the Hollywood Reporter, "the story follows Dr. Bambi J Barbenheimer, a scientist doll from Dolltopia with a boyfriend named Twink Dollman, who ventures into the real world where she experiences humanity at its worst and, naturally, decides to build a giant nuclear bomb to take it all out."
The movie will reportedly begin production sometime next year, but it's still in the very early stages of development; they're still looking for a director and cast. The movie will also feature a slew of original songs, like the 'Barbie' movie, written by Brian Wecht. 
"[This project is] an opportunity to have fun with the bizarre coupling of these two movies and the combination of Barbie's vibe and the darkness of Oppenheimer. You mix that together and you have such an opportunity for dark humor," Band explained. 
"But it seems like every other feature is dark and depressing, and it's like, God, we need a little humor going into 2024," he said.
"On top of Barbenheimer the movie, Full Moon will add some crazy merch to our already robust line of toys, including a Dr. Barbenheimer action figure riding a nuclear missile a la Dr. Strangelove. This is going to be a fun one, and I'm super excited to bring Barbenheimer to life," Band tells People.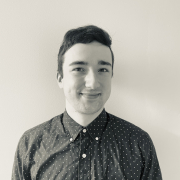 Eric Mastrota is a Contributing Editor at The National Digest based in New York. A graduate of SUNY New Paltz, he reports on world news, culture, and lifestyle. You can reach him at eric.mastrota@thenationaldigest.com.
https://media.thenationaldigest.com/wp-content/uploads/2023/11/08135454/movie-400x400-1.gif
400
400
Eric Mastrota
https://media.thenationaldigest.com/wp-content/uploads/2019/12/23173823/The-National-Digest-785x60-1.png
Eric Mastrota
2023-11-09 10:00:46
2023-11-09 14:44:54
A 'Barbenheimer' Parody Movie Is Officially In The Works