According To Studies, Home Prices Are Rising Faster Than Incomes
For likely home buyers, depending on how much of a salary they bring in, they may have to wait a bit longer before landing that perfect house.
According to Real Estate Witch, from 2019 to 2021, the average house-price-to-income ratio increased from 4.7 to 5.4, a 14.9% jump and more than double the recommended ratio of 2.6 — which means houses now cost 5.4x what an average person brings in yearly.
However, home prices rising faster than the average individual's income isn't suddenly a new trend. Since 1965, home prices have risen higher than the median income at a rate of 7.6x , and 3.1x faster since 2008. From 2008 to 2021, home values have increased by 25%.
Real Estate Witch also found that from 1965 onward, median home prices have gone from $171,942 to $374,900 — an 118% increase — while the median household income just barely rose up from $59,920 to $69,178, a 15% increase. Even worse, 2020 saw a 2.9% decrease in average income from $69,178 to $67,521, the first statistical decline in income since 2011.
In order to afford a home in today's real estate landscape, homeowners need an average income of $144,192, which clocks in around $75,014 higher than the current average household income. CNBC notes that a general rule of thumb when buying a house is that the price should be no more than 30% of your gross monthly income – something that's becoming increasingly difficult to do.
While this problem affects all classes and buyers, according to Bloomberg, those getting hit the hardest by the ever-increasing prices and overall lack of home flexibility are low-wage service workers and the blue-collar service class.
There are a number of factors when it comes to the fluctuation of home prices. Local incomes play a big part, but so do shortages in supply and movements in mortgage rates. The economy, interest rates, and COVID-19 pandemic also affect median home prices.
According to real estate research firm CoreLogic's chief economist, Frank Nothaft, the latest change in home price growth was one that hadn't been seen by the company's index in the four decades its been running.
"Annual home price growth was the most that we have ever seen in the 45-year history of the CoreLogic Home Price Index. This price gain has far exceeded income growth and eroded affordability."
Most industry experts, meanwhile, believe that while the growth of home prices will slow, they won't stop altogether or decrease. Fortune went over a number of real estate companies' predictions, which see a home price growth of anywhere from 4% to 13.6% — or $389,896 to $425,886 — occurring in 2022. While the ranges of growth are clearly uncertain, the acceleration isn't.
However, some other groups think the forecast may not all be cloudy. According to the Mortgage Bankers Association, the prices of homes should drop as 2022 progresses, although the first quarter will see the median price of existing homes possess a 15.3% year-over-year gain to $362,000. By the end of 2022, the forecast calls for a 2.5% decrease in year-over-year home prices.
While Fortune does admit MBA's decreasing prediction is an outlier, the number can still give hope to home buyers that purchasing a new house could become easier in the next 12 months, if only just a little bit.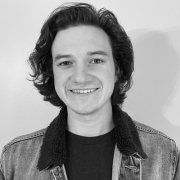 Andrew Rhoades is a Contributing Reporter at The National Digest based in New York. A Saint Joseph's University graduate, Rhoades' reporting includes sports, U.S., and entertainment. You can reach him at andrew.rhoades@thenationaldigest.com.
https://media.thenationaldigest.com/wp-content/uploads/2020/01/04112410/Home-For-Sale-Sign-400x400-1.jpg
400
400
Andrew Rhoades
https://media.thenationaldigest.com/wp-content/uploads/2019/12/23173823/The-National-Digest-785x60-1.png
Andrew Rhoades
2021-11-14 18:00:13
2021-11-12 17:34:32
According To Studies, Home Prices Are Rising Faster Than Incomes