According To Study, 1 In 3 Older Adults Develop New Conditions After COVID-19
Since the COVID-19 pandemic began, older adults have always been the most vulnerable demographic groups. Adults ages 65 and up have seen 679,808 deaths involving the virus, which makes up around 76% of all U.S. deaths. Now, it appears those who have contracted the virus may have to be aware of long-term conditions as well.
A new study, published in the BMJ, has found that one in three of adults ages 65 and older went on to develop new conditions after contracting COVID-19, as opposed to one in fifth adults that did not have COVID-19.
As Medical News Today notes, the acute phase of the virus typically involves the respiratory tract, though the virus can affect multiple organs throughout the body. "Understanding the magnitude of this impact and the specific organ systems that can be affected by the post-acute sequelae of COVID-19 is critically important information," study author Dr. Ken Cohen said.
The study examined the medical records of 133,366 patients who had a "primary, secondary, or tertiary diagnosis" of COVID-19 prior to April 1, 2020. The researchers then compared this group to three other groups: two groups that did not have COVID-19 in 2019 and 2020, and a group that did not have COVID-19, but did have a viral lower respiratory tract illness.
Scientists then identified new conditions occurring three weeks or more after a COVID-19 diagnosis. 32% of participants were diagnosed with "persistent or new clinical sequelae that required medical attention" during the acute stage, 11% higher than the 2020 comparison group.
Of that 32%, 16% had one diagnosis that required medical attention, while 16% had two or more diagnoses. The group of participants with one or more sequelae was also 7.9% higher than the 2019 group, and 1.4% lower than the viral tract infection group.
When compared to the 2020 group, the new conditions that had the greatest risk difference included respiratory failure, hypertension (high blood pressure), kidney injuries, memory difficulties, and mental health diagnoses. The study also noted that those aged 75 or older with COVID-19 had a larger risk difference than those aged 65-74 for several neurological sequelae, which include amnesia and dementia.
Speaking to MNT, director of Transitional Care Research at Johns Hopkins Medicine Dr. Alicia Arbaje explained that the study is extremely important and timely when considering both the population being focused on and the current phase of the pandemic.
"So I think this study is important, because it can help for planning purposes to help us see longer-term what we may need. This is not a simple pneumonia or an illness that comes and goes. It's something that we're starting to learn has longer-term effects beyond the respiratory component."
Arbaje added that the study would also help to give doctors new perspectives while honoring the patient's "disease journey" they're on, as contrasted to research typically focusing on just one disease. "With older adults, it's so important to look at the entire picture from the person's perspective, the person's journey," Arbaje said.
However, Arbaje did caution there were some limitations of the research. These include the inability to study causation, the fact that this study is meant to lead other studies, and that the participants looked at were a Medicare Advantage population, not the traditional Medicare population which would've been more representative of the majority of adults in the country.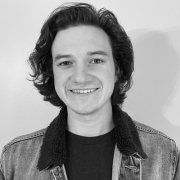 Andrew Rhoades is a Contributing Reporter at The National Digest based in New York. A Saint Joseph's University graduate, Rhoades' reporting includes sports, U.S., and entertainment. You can reach him at andrew.rhoades@thenationaldigest.com.
https://media.thenationaldigest.com/wp-content/uploads/2021/06/11160351/COVID-Red-400x400-1.jpg
400
400
Andrew Rhoades
https://media.thenationaldigest.com/wp-content/uploads/2019/12/23173823/The-National-Digest-785x60-1.png
Andrew Rhoades
2022-02-19 17:00:50
2022-02-18 14:57:41
According To Study, 1 In 3 Older Adults Develop New Conditions After COVID-19