After a Hard Diagnosis, One Athlete Learns to Soften Up
"Expedition kayaker Scott Lindgren knocked off first descents of the most remote and dangerous rivers on earth, from the Himalayas to the Sierra. He paddled with an aggro attitude and saw weakness as an unforgivable trait in himself and others. But when a brain tumor started to derail his athletic performance and threaten his life, everything changed."
The worst part about paddling Uganda's Murchison Falls section of the White Nile wasn't the rapids, even though the 50 miles of Class V whitewater is bookended by a pair of unrunnable waterfalls. It wasn't the threat of disease, even though during my first visit to Uganda, in 2000, I slipped out of the country just before an Ebola outbreak. It wasn't even the Lord's Resistance Army (LRA), the brutal rebel force that had been kidnapping, conscripting, and killing children in northern Uganda for decades and called this region home. No, the worst part was the hippos, among Africa's most dangerous animals, thanks to their enormous size and rude temperament. They were everywhere, and they did not appreciate our intrusion into their world.
Dozens of them pooled in flatwater beneath rapids. They erupted from the depths without warning, sometimes just a boat length away, presenting the bewildering reality that a 5,000-pound animal could move with the silence of a minnow. Initially, I thought the whitewater might provide refuge, but then I watched a hippo swim straight through a Class V rapid. And there were crocodiles, too, almost as numerous and only slightly less ill-mannered. It couldn't have been a worse place for me to start falling apart.
It was August 2007, and I was there to make a film about Steve Fisher, a rambunctious South African and world-class paddler. Fisher had been part of an expedition I led in 2002 to complete the first successful descent of the Upper Gorge of Tibet's Yarlung Tsangpo River, which is considered one of the most difficult kayaking feats of my generation. During high school, when I first got a taste for whitewater as a raft guide in California's Sierra Nevada, this was the kind of opportunity I dreamed of. But now, on the red banks of the Nile, at age 34, it was all becoming a nightmare.
I felt terrible. My energy level was so low that sometimes it took me 30 minutes to get up in the morning. In 2004, after a weeklong first descent of China's Class V Upper Salween River, my vision blurred temporarily. I had attributed it to the hangover following the usual post-expedition bender. That was the drill back then: drink when you're up, drink when you're down, and spend the rest of the time sending it on a giant river in the middle of nowhere. But the Nile was no place for a beer cooler, and I was still having problems seeing, thinking, and paddling straight.
In addition to Fisher and me, there were five other river runners on this trip, including South African Hendri Coetzee. We traveled with an 18-foot support raft—helmed by legendary explorer Pete Meredith—­because its size served as a (minor) deterrent to crocs and hippos. My younger brother, Dustin, sat in front, alternating between filming and paddling. Dustin and I grew up guiding rafts together in California, and as a cinematographer, he's worked on many of my expeditions including the Tsangpo.
Trouble started at the put-in. Crocs greeted us in the flatwater, and after only a quarter-mile, the support raft flipped. I fought back a flash of panic when I saw Dustin swim, not because he was in danger of drowning but ­because in the water he was bait.
I paddled to the raft, where Dustin and I locked eyes, reading each other's minds: Nothing about this feels right. We can still go back. That fleeting moment of vulnerability was quickly beaten back by a philosophy that had guided my life since I was a little boy: Harden the fuck up.
It was a lesson I'd learned during a tumultuous childhood, and it kept me alive on the mean streets of San Bernardino, California, where my walk home from school routinely ended in either a fistfight or a thousand-yard sprint to the front door. It was a lesson drilled into me as the youngest guide on the Colorado River, and one that pushed me to bag more than 50 first descents on three continents over two decades and make dozens of adventure films. Now that mantra was going to get me down this hellacious river.
I paddled badly over the next five days. I was tentative, avoiding every obstacle I could, searching for Class IV sneak routes rather than running the guts. Even then I'd miss my line and get flipped by some junky feature that I'd normally blast through. I never had to swim—a dangerous predicament that occurs when an upside-down kayaker fails to paddle upright and has to slip out of the boat—but I had trouble keeping my balance. When I did find myself upside down, I was completely disoriented. My roll, the foundational technique of whitewater kayaking that rights a flipped boat, felt like a beginner's frenzied groping.
The worst of it came during a portage on our third day. Given the difficulty of carrying all our gear and the multitude of dangerous creatures along the banks, it was sometimes safer—and easier—to run a giant rapid than to get out of our boats. But in this case we didn't have a choice. Hippos and elephants had stomped out a network of tunnels through the dense jungle, which Fisher and I followed in search of a way around. Dustin broke down the raft for transport.
Suddenly, we heard low grunting, followed by a crashing sound that grew louder and louder. We never saw the hippo, but from the safety of a nearby tree, we watched the brush collapse in its path as the beast ran toward the river—and my brother. Dustin jumped into the raft, dodging the lumbering animal by inches. By the time I got to the river, I could see only the back of its head as it swam away.
I turned toward Dustin and let out a deep sigh. I didn't realize that my fuzzy vision and weakness were symptoms of something far more serious than the standard case of expedition exhaustion. I had no idea that this trip would be my last time in a kayak for almost ten years. All I knew was that we had 1,500 pounds of gear to haul through the jungle before we could put back onto a river full of things that wanted to kill us. I clipped on my helmet and considered that mantra one more time.
I spent my childhood bouncing around California's Central Valley, far from any whitewater. My father, Craig, was a traveling salesman who sold everything: agricultural products, building aggregate, computer hardware. My mother, Mary, raised Dustin and me. We drifted through the hot and arid inland capitals—Visalia, Merced, Fresno—in a series of moves that would shape my passion for a nomadic lifestyle.
My parents were irrefutable proof that opposites attract. Mom is the most disciplined, organized, and sensible person I know. Dad will be a wild man until the day he dies. He introduced us to the mountains, taking us skiing and backpacking for the first time. A former Marine, he lived fast and loose. He loved drag boats and kept a beautiful flat-bottom V-drive named Love Me or Leave Me in the garage. Bins of empty beer cans were in there, too, and Dad concocted a thrilling if mildly delinquent method for their disposal. Dustin and I would line them up on the street, a runway of Coors stretching hundreds of feet. Then Dad would get in his flatbed truck, crush them, and let us pocket the refund.
One Christmas morning, after my brother and I opened our presents, my parents told us they were getting a divorce. Before we knew it, Dad was gone. I was seven.
Suddenly my mom, at 32, had two kids to raise on her own. Eventually, we moved to San Bernardino, where she enrolled at Cal State to study accounting. The city's early economy was built on agriculture and prostitution, and little seemed to have changed when we moved into a modest house off Church Avenue and Base Line, a strip that was infamous for drugs and hookers.
While mom supported us on student loans and part-time work, Dustin and I were learning lessons of a different sort. In sixth grade, two of my classmates got pregnant. There was an acid bust. I got suspended for smoking cigarettes and fighting.
I had been in plenty of scraps before, but living off Base Line taught me the true meaning of savagery. One afternoon I was walking home when two kids threw me to the ground and started stomping me. As I got up, one of them stabbed me in the left shoulder with a pocketknife. I managed to escape and patch myself up so that when my mom got home she wouldn't have a clue. Amid all the chaos, she was killing herself taking care of us. Keeping my troubles quiet was my way of taking care of her. Besides, I was having a pretty good time.
Money was tight, and Mom had to buckle down to finish her last three semesters of school. I've always excelled at sports—I played soccer, swam, and ran competitively—and she was concerned that I was going to find the kind of trouble that would jeopardize all that. So when I was 13, she sent us to our dad's place in the Bay Area suburb of Pleasanton. Life there was a different scene entirely. Kids had stable families and got allowances. There I was, a little hoodlum in training, dropped into a town so lovely that it literally named itself pleasant.
When I wasn't playing sports, I ran hustles, positioning myself as a middleman and convincing our new pool of friends to cough up their allowances to buy weed and beer. Dad, meanwhile, continued his hands-off approach to parenting, leaving us free to do as we pleased.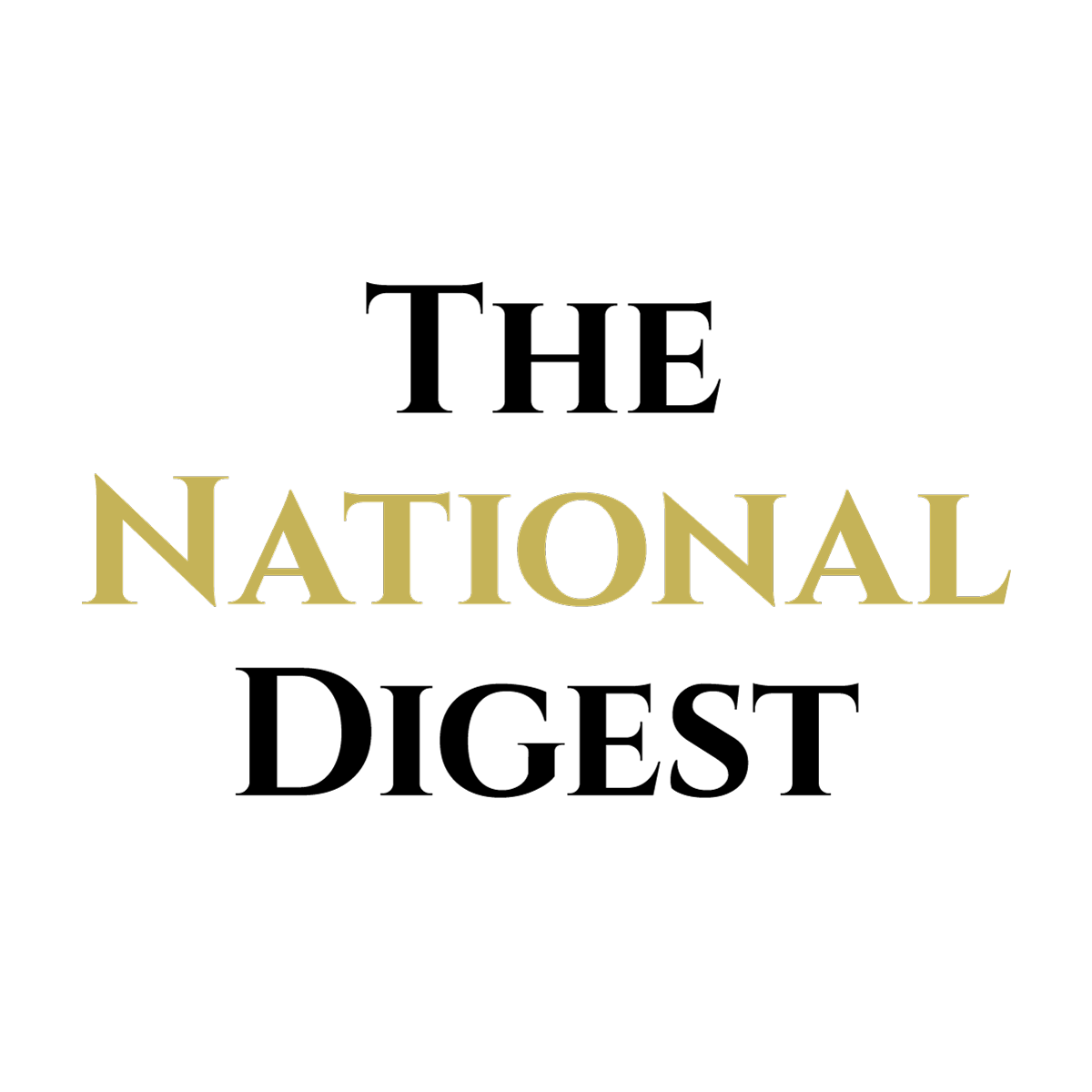 Since its inception, The National Digest has been dedicated to providing authoritative and thought-provoking insights into trending topics and the latest happenings.
https://media.thenationaldigest.com/wp-content/uploads/2020/01/16102346/Sick-Man-400x400-1.jpg
400
400
The National Digest
https://media.thenationaldigest.com/wp-content/uploads/2019/12/23173823/The-National-Digest-785x60-1.png
The National Digest
2019-10-14 09:40:17
2020-02-07 12:13:13
After a Hard Diagnosis, One Athlete Learns to Soften Up