Air New Zealand Wins 'Airline Of The Year' For The Sixth Time
Air New Zealand has officially been named "Airline of the Year" by AirlineRatings.com, which is an Australian travel safety and review website that ranks the world's top airports every year. Air New Zealand is no stranger to holding this title, as it's long been praised as one of the nicest and safest airlines internationally. It also has held the "Airline of the Year" five other times; this year was a bit of a shock, however, as Singapore Airlines was looking to grab the honor for 2020, since they won the award last year, but at the last minute New Zealand snatched the crown from under them. 
The title was given to New Zealand this year in part because of their "record breaking performance as an airport" and "environmental leadership" compared to other airports sustainability efforts, according to the official statement. 
"In our analysis, Air New Zealand came out number one in most of our audit criteria, which is an outstanding performance when it's up against carriers with more resources and scale on this same list of best airlines for 2020. Air New Zealand's commitment to excellence in all facets of its business starts at the top with outstanding governance and one of the best executive teams in aviation through to a workforce that is delivering consistently to the airline's strategy and customer promise," said AirlineRatings.com Editor-in-Chief Geoffrey Thomas in a press release.
According to the same press release, the AirlineRatings.com Airline Excellence Awards are the most coveted titles in terms of aviation travel honors. The website is run by a total of seven editors and has employee's that combined have over 200 years in the airline industry experience. The release states that the staff reviews every airline and bases their rankings and awards on 12 key criteria. The criteria includes overall passenger reviews/experiences, relationship amongst staff, age of the airline's fleet, total company profitability, investment ratings and product offers. 
Representatives from the website have stated that Air New Zealand winning the title for a total of six times now is only a further testament to how hard the staff works and communicates with its passengers. The airport has over 12,500 employees, and every department has received stellar reviews on their perspective duties throughout the years. The award is a testament to department to department communication, something that has caused many other airports to dwindle in quality. 
The top five best Airlines named by the website are (from 1 to 5) Air New Zealand, Singapore Airlines, All Nippon Airways, Qantas, and Cathay Pacific Airways. In total the website annually ranks the "top 20" airlines every year, all based on the same criteria discussed above. 
In addition AirlineRelations.com gives credit to other airlines based on more specific award titles; although "Airline of the Year" is equivalent to the "Album of the Year" title at the Grammy's. Singapore Airlines was not only ranked number two for best airlines, but also took the First Class Award for their extensive and quality first class suite packages. 
Australia's Qantas won Best Domestic Airline Service and the coveted Best Lounges. "Qantas is a consistent winner across many categories in our list of best airlines 2020, 2019, and more. Its customer approval rating is at an all-time high, and it continues to innovate with lie-flat beds being added to its A380s. The judges were unanimous on the airline's lounges which are exceptional and its domestic airline product, particularly on transcontinental A330 flights, is a standout," said Thomas. 
Other awards distributed included "Best Catering" and "Best Business Class" both of which were won by Qatar Airways. Virgin Airlines Australia won an award for "Best Economy Class" seating and Cebu Pacific won the "Most Improved Airline" award. Emirites also held a top ten spot for best airlines, and won awards for "Best Long-Haul Flights" and "Best In-Flight Entertainment."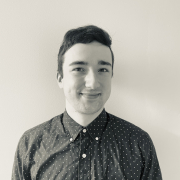 Eric Mastrota is a Contributing Editor at The National Digest based in New York. A graduate of SUNY New Paltz, he reports on world news, culture, and lifestyle. You can reach him at eric.mastrota@thenationaldigest.com.
https://media.thenationaldigest.com/wp-content/uploads/2019/11/03112614/Air-New-Zealand-400x400-1.jpg
400
400
Eric Mastrota
https://media.thenationaldigest.com/wp-content/uploads/2019/12/23173823/The-National-Digest-785x60-1.png
Eric Mastrota
2019-11-27 11:23:14
2020-04-09 15:52:27
Air New Zealand Wins 'Airline Of The Year' For The Sixth Time