Apple Addresses Reports of iPhone 15 Overheating
Apple acknowledged user reports of overheating on some of its new iPhone 15 models, stating that a software glitch and certain apps are to blame.
The latest iPhone hit the shelves on September 22. Shortly after, users voiced their concerns about the device becoming uncomfortable to hold after limited use, sometimes reaching temperatures of more than 110 degrees Fahrenheit (43 degrees Celsius).
In a statement to CNN, Apple shared that it has "identified a few conditions which can cause an iPhone to run warmer than expected."
Overheating can occur with the use of some recently updated third-party apps. The device may also run hot due to "increased background activity" the first few days after setup or a system reset.
According to Apple, the overheating problems currently affecting some iPhone models do not pose a safety risk and will not have any effect on the devices' long-term performance. Apple also highlighted the fact that iPhones have thermal protections built in to help with overheating.
The company is working with the developers of third-party apps whose recent updates were running in ways "causing them to overload the system." Instagram, ridesharing service Uber, and racing game Asphalt 9 are just a few examples.
"We're working with these app developers on fixes that are in the process of rolling out."
Last week, Meta updated its Instagram app for the newest version of iOS to fix an issue where the app would cause the iPhone to overheat.
In addition, Apple acknowledged a bug in iOS 17 that could be affecting some users. It plans to release a software update to fix the problem, but no date has been set for the update's release.
On Apple's support page, users are cautioned that their devices may overheat when performing tasks such as restoring from a backup, using apps with heavy graphics processing, streaming high-quality video, and charging wirelessly.
"These conditions are normal, and your device will return to a regular temperature when the process is complete or when you finish your activity. If your device doesn't display a temperature warning, you can keep using your device."
Despite the recent complaints, consumer demand for the iPhone 15 appears strong. Analysts reported that iPhone 15 pre-orders were doing better than initially expected in the days leading up to the release date, with robust demand also for the premium iPhone 15 Pro and the iPhone 15 Pro Max.
In August, Apple reported that sales had dropped for a third consecutive quarter, totaling around $39.7 billion, shortly before the release of the new iPhones. The figure represents a decrease of about 2% in revenue from the previous year as fewer people upgrade their devices.
About 250 million iPhones, according to estimates, have not been updated in more than four years. A shift to a USB-C charging port and improvements to the processor and camera may incentivize users to upgrade this year.
The iPhone 15 Pro prices begin at $1,099, while the iPhone 15 Pro Max begins at $1,199. The base-level iPhone 15 goes for $799, while the Plus version, the iPhone 15 X, costs $899.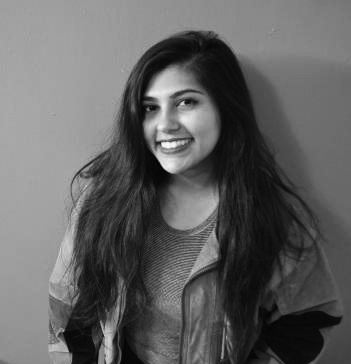 Moumita Basuroychowdhury is a Contributing Reporter at The National Digest. After earning an economics degree at Cornell University, she moved to NYC to pursue her MFA in creative writing. She enjoys reporting on science, business and culture news. You can reach her at moumita.b@thenationaldigest.com.
https://media.thenationaldigest.com/wp-content/uploads/2023/10/03132447/iphone-400x400-1.gif
400
400
Moumita Basuroychowdhury
https://media.thenationaldigest.com/wp-content/uploads/2019/12/23173823/The-National-Digest-785x60-1.png
Moumita Basuroychowdhury
2023-10-03 09:00:55
2023-10-03 13:25:47
Apple Addresses Reports of iPhone 15 Overheating