Apple Unveils Augmented-Reality Headset, 'Vision Pro' 
Apple unveiled a new augmented-reality headset known as the Apple Vision Pro at its annual software developer conference this Monday. This marks the first new product category since the company introduced the Apple Watch nine years ago. 
At the event, CEO Tim Cook described the device as a "spatial computing tool" controlled by the user's eyes, hands, and voice. 
Cook said: "It's the first Apple product you look through, not at."
Apple revealed that the Vision Pro utilizes a three-dimensional camera and microphone system to capture videos and pictures that can be viewed in 3D later. 
Alan Dye, Apple's human interface chief, stated that users will select content inside the goggles with their eyes, tap their fingers together to click something, and gently flick to scroll. 
The device includes an exterior display that shows the user's eyes to people on the outside. When a user is fully immersed in a virtual world, the exterior screen goes black. However, when a person approaches a user who is utilizing the full virtual world, the headset will show the user and the outside person to each other. 
"You're never isolated from people around you. You can see them, and they can see you," Dye stated. 
Apple also showed that the headset can be used with a trackpad and keyboard so that it can be used for work, and in general like a traditional computer with multiple displays. 
The launch of the headset will be interesting for the tech world, as it's entering a market that has yet to gain a lot of traction, especially among the average tech user, as the high price point has steered many people away. 
For Apple's Vision Pro, the starting price will be $3,499, and launch early 2024, starting with sales in the US market, with more international releases coming later in the year. 
More specs for the Vision Pro include a glass front with an aluminum back, five sensors, 12 cameras, a 4K display for each eye, and an internal computer that's cooled with a fan. The headband itself that goes around the head is cloth-lined and modular to fit every user comfortably. 
For individuals who wear glasses, Apple will offer custom optical inserts that magnetically attach to the lenses of the users glasses. 
The headset itself has been in the works for years now, and has supposedly gone through multiple changes and delays to keep up with the current market, but also to ensure the product was fully ready for release.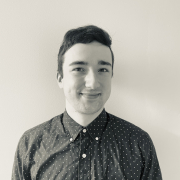 Eric Mastrota is a Contributing Editor at The National Digest based in New York. A graduate of SUNY New Paltz, he reports on world news, culture, and lifestyle. You can reach him at eric.mastrota@thenationaldigest.com.
https://media.thenationaldigest.com/wp-content/uploads/2023/06/06091820/apple-400x400-1.gif
400
400
Eric Mastrota
https://media.thenationaldigest.com/wp-content/uploads/2019/12/23173823/The-National-Digest-785x60-1.png
Eric Mastrota
2023-06-06 09:00:19
2023-06-06 09:19:22
Apple Unveils Augmented-Reality Headset, 'Vision Pro'