Australians Experience 50% Rise In Airfare Travel Costs To Europe 
According to data collected by travel booking site Kayak, Australians looking to travel to Europe are seeing fares around 50% higher than what they cost last year, despite the fact that there's also been an increase in available seats this summer and fuel prices improving within the past few months. 
Kayak used data from early January, up until this month, to conclude that the average price for return economy airfare from Australian cities to Europe would be around $2,500. This marks a 46% increase on average airfares for 2022, as well as a 63% increase when compared to pre-pandemic pricing. 
In general, this summer travel season is already gearing up to be increasingly expensive as well as busy for many major destinations around the world, but especially in Europe. 
David Beirman, an adjunct fellow professor at the University of Technology in Sydney, Australia who also specializes in tourism, stated that this increase, while jarring, isn't exactly surprising. 
"Airlines for a long time were making next to no money on international flights, especially for economy passengers. Most carriers were still working to financially recover from the steep losses of Covid, even if some such as Qantas have been posting record profits of late. Those two years of lost revenue is what consumers are paying for now," Beirman explained. 
"Covid was an extreme lesson in what could happen when things go wrong. So they have been forced to be more realistic about their pricing now, as irritating as it is to the traveling public," he continued. 
"Sadly what has happened since Covid is that travel has gone from being something very democratic that just about anyone earning even a modest salary could afford to being a plaything of the elite or for people paying huge amounts of money just to see loved ones."
"They've had to recruit staff and pay them much more money than they used to get. Maybe by 2024 or 2025 people will be a bit more choosy, less eager to travel, and prices will come down but at the moment it's very much a sellers market and airlines are, rightfully or wrongfully, taking advantage of that," Beirman said.
Simon Elsegood, head of research at the Center for Aviation, said "while fuel prices have come back down substantially [and] we've seen a portion of the leisure market move up to premium economy and other classes, it's not been enough to compensate airlines from lost business travel."
"Air fares are a sore point because they are so much more expensive than 12 months ago but I don't feel like people are getting a raw deal. It's very difficult to price gouge between Europe and Australia because there are so many route options."
"It's just the way the market has to be at the moment. Yes, they're making money now but they also lost billions during the pandemic. They're not a charity and they have to make sure their shareholders are also taken care of," he concluded.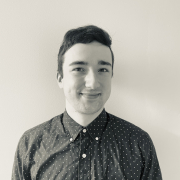 Eric Mastrota is a Contributing Editor at The National Digest based in New York. A graduate of SUNY New Paltz, he reports on world news, culture, and lifestyle. You can reach him at eric.mastrota@thenationaldigest.com.
https://media.thenationaldigest.com/wp-content/uploads/2023/04/19124701/airport-400x400-1.gif
400
400
Eric Mastrota
https://media.thenationaldigest.com/wp-content/uploads/2019/12/23173823/The-National-Digest-785x60-1.png
Eric Mastrota
2023-04-21 09:00:26
2023-04-21 09:25:29
Australians Experience 50% Rise In Airfare Travel Costs To Europe