Author's Guild To Launch Banned Books Club To Spotlight Censored Works
The Author's Guild, in partnership with the book club app Fable, has announced the launching of its year-long, virtual monthly "Banned Books Club" that will shine light on works — both fiction and nonfiction — that have been recently banned from school classrooms or libraries in the U.S.
"We created the Authors Guild Banned Books Club in response to the alarming number of states and school boards which have recently banned a wide number of books and other resources from school curriculums or libraries," Author's Guild CEO Mary Rasenberger said.
"Our goal is to give both students and adults the opportunity to read and learn more about the books being banned in their districts and elsewhere and provide the rare opportunity to engage on the platform with the authors of those works."
The first selection for the club is the young adult novel "Two Boys Kissing" by David Levithan. Levithan, an award-winning author whose works often focus on sexual orientation, shared similar sentiments to the Guild, saying that "the growing epidemic of book banning and legislation that undermines the freedom to read across the United States is something we all must stand up against, both on behalf of the freedom to read itself and for all the young readers who need to see their stories being told."
Levithan will lead the club's discussion on the book, which centers around two teenagers who decide to participate in a 32-hour kissing marathon to set a world record. Levithan also serves as an editor of a Scholastic imprint that encourages new voices and authors.
As the Guild's statement notes, since January 2021, 15 states have enacted laws restricting books that possess concepts relating to theories, race, racism, sexual orientation, identity, and social injustice. 27 states have proposed similar bills to these in an ongoing culture war that has broken out.
Additionally, an analysis of the 1,148 books that are currently banned in one or more schools found that 74% feature people of color, or those who identify as an LGBTQ+ member. 22% dealt with race topics or racism.
Much of the attention around these actions have been centered on Florida, where state governor Ron DeSantis has recently banned 54 math textbooks due to their references to Critical Race Theory and other topics that don't comply with their standards. DeSantis has also led the way for the "Don't Say Gay" bill, which will prohibit sexual identity and orientation discussions in certain grades.
Among the most challenged books last year — which were tracked by the Office for Intellectual Freedom (OIF) — that could appear on the Banned Book Club down the line include "All Boys Aren't Blue" by George M. Johnson, "The Bluest Eyes" by Toni Morrison, "Out of Darkness" by Ashley Hope Perez, and "Lawn Boy" by Jonathan Evison.
The Guild was founded in 1912, and currently holds the distinguish of being the oldest and largest community of writers in the world, with a total of around 10,000 members. The Guild also recently developed a "Stop Book Bans" toolkit.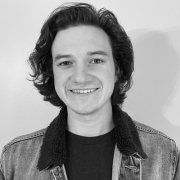 Andrew Rhoades is a Contributing Reporter at The National Digest based in New York. A Saint Joseph's University graduate, Rhoades' reporting includes sports, U.S., and entertainment. You can reach him at andrew.rhoades@thenationaldigest.com.
https://media.thenationaldigest.com/wp-content/uploads/2020/11/02121429/Essential-Books-400x400-1.jpg
400
400
Andrew Rhoades
https://media.thenationaldigest.com/wp-content/uploads/2019/12/23173823/The-National-Digest-785x60-1.png
Andrew Rhoades
2022-04-23 09:00:31
2022-04-22 10:50:07
Author's Guild To Launch Banned Books Club To Spotlight Censored Works