Bandcamp Lays Off Half Of Its Staff After Being Bought By Songtradr
The online music platform that is known for championing independent artists and labels, Bandcamp, has laid off half of its staff after the company was bought out by Songtradr, a music licensing startup. 
Songtradr wrote a statement confirming the purchase of Bandcamp from Epic Games last month: 
"This acquisition will help Bandcamp continue to grow within a music-first company and enable Songtradr to expand its capabilities to support the artist community."
Songtradr also announced the layoffs with the purchase of Bandcamp: "Over the past few years the operating costs of Bandcamp have significantly increased … After a comprehensive evaluation, including the importance of roles for smooth business operations and pre-existing functions at Songtradr, 50% of Bandcamp employees have accepted offers to join Songtradr."
What this means is the remaining 50% of employees will not have their contracts renewed. 
Bandcamp was founded in 2007, and has been known as an online music store and community made up of more than five million artists and labels. The platform was acquired by Epic Games in March of last year. 
Bandcamp is also known for its support of underground unknown musicians, giving them a chance to reach more listeners and build a support network. Their editorial platform, Bandcamp Daily, also promotes music from "outside the mainstream." In the entirety of the company's lifespan, customers have spent $1.2 billion with an average of 82% of revenue going to artists and/or labels. 
Bandcamp United, the company's union, shared a statement online regarding the "heartbreaking" layoffs. 
"We love our jobs, the platform we've built, and the Bandcamp community. We're glad we have our union – co-workers who have each other's backs. We'll be moving together to decide what our next steps are. On Wednesday we return to the bargaining table with Epic Games, and we'll keep you updated."
The union has also been trying to gain recognition from Songtradr. This month they also posted an online petition so they could begin negotiations with the new buyers to offer jobs to existing staff members. Two weeks before, Songtradr told the union they would not be extending job offers to all of Bandcamp's staff. 
Songtradr was originally founded in 2014, and is a platform known for allowing musicians and publishers to upload music that can then be licensed by commercial spaces like brands and content creators. 
On the day that Songtradr purchased Bandcamp, Epic Games also announced they were laying off 16% of their global staff (around 830 individuals).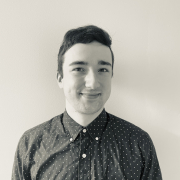 Eric Mastrota is a Contributing Editor at The National Digest based in New York. A graduate of SUNY New Paltz, he reports on world news, culture, and lifestyle. You can reach him at eric.mastrota@thenationaldigest.com.
https://media.thenationaldigest.com/wp-content/uploads/2023/10/20141608/laidoff-400x400-1.gif
400
400
Eric Mastrota
https://media.thenationaldigest.com/wp-content/uploads/2019/12/23173823/The-National-Digest-785x60-1.png
Eric Mastrota
2023-10-20 09:30:25
2023-10-20 14:19:18
Bandcamp Lays Off Half Of Its Staff After Being Bought By Songtradr