Buffalo Shooter's Plans Went Online 30 Minutes Before Attack
30 minutes before 18-year-old Payton S. Gendron shot and killed 10 people — while wounding three — in a Buffalo, New York supermarket May 14, his plans of the racially-motivated attack surfaced on social media.
According to a Discord spokesperson, Gendron created a private chat room on the instant-messaging platform and invited others to read his chat logs. "What we know at this time is that a private, invite-only server was created by the suspect to serve as a personal diary chat log," the spokesperson said.
The spokesperson added that before the "small group of people" were added to the room, no one had saw Gendron's diary logs. In the logs, Gendron writes how he visited the Tops Friendly Markets store three times on March 8 to survey the layout and security. When a security guard asked Gendron why he repeatedly entered that day, he made excuses and referred to the incident a "close call."
Gendron also stated how he used Google to determine the busiest times of the day for the store, and that he chose the area due to it possessing the largest amount of black residents near his home in Conklin, New York. 11 of the 13 people shot are black.
Gendron detailed other potential shooting locations, not only referring to the supermarket as "attack area 1" and mapping out routes to each, but assessing the times and how many people could be fatally shot in total.
Though Gendron's attack was initially planned to take place on March 15, it was delayed a number of times. The messages, wrote out over a span of months and consisting of more than 600 pages, circulated online over the weekend.
"We extend our deepest sympathies to the victims and their families," the spokesperson said. "Hate and violence have no place on Discord. We are doing everything we can to assist law enforcement in the investigation."
As the New York Times noted, Discord — founded in 2015 — has struggled to balance free speech and privacy with the combating of hate speech and overall content moderation in the midst of its usage rise during the pandemic. In the second half of 2021, Discord reported disabling 25,170 accounts for violent extremism.
Gendron's use of social media was frequent throughout his planning and shooting. Gendron credit the controversial online forum 4chan as an inspiration for the massacre, which he live streamed on Twitch. The stream was taken down in less than two minutes, the company reported.
Gendron additionally published a 180-page manifesto, which gives insight into his deeper beliefs. Gendron, a white supremacist and anti-semite, heavily discussed the "great replacement," which attests that nonwhite individuals are brought into the U.S. and other countries to replace white individuals in order to achieve political goals.
Gendron targeted Jewish communities as well. "I wish all Jews to HELL!," he stated in the document. "Go back to hell where you came from DEMON!" Gendron's troubled state has come into question before, when he made a "general threat" at Susquehanna Valley High School last summer that brought in state police.
Among the people killed by Gendron — who was using an AR 15-style rifle — was a security guard, a taxi driver, and teacher. The victims range between the ages of 20 to 86. Gendron pleaded not guilty to the charge of first-degree murder, though other charges are forthcoming.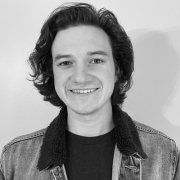 Andrew Rhoades is a Contributing Reporter at The National Digest based in New York. A Saint Joseph's University graduate, Rhoades' reporting includes sports, U.S., and entertainment. You can reach him at andrew.rhoades@thenationaldigest.com.
https://media.thenationaldigest.com/wp-content/uploads/2022/05/18160923/Hand-Laptop-400x400-1.jpg
400
400
Andrew Rhoades
https://media.thenationaldigest.com/wp-content/uploads/2019/12/23173823/The-National-Digest-785x60-1.png
Andrew Rhoades
2022-05-19 09:00:18
2022-05-26 10:24:21
Buffalo Shooter's Plans Went Online 30 Minutes Before Attack