According to reports from NBC, Israel and Hamas have agreed to a deal in which 50 women and children who were kidnapped and held in Gaza will be released while both sides take a pause on fighting with each other. The deal will also involve 150 Palestinian women and children being released from Israeli jails, as well as the delivery of hundreds of aid trucks. 
The US and other nations have been putting pressure on Israel and Palestine to reach a deal to stop the violence. Local officials in Gaza have stated that more than 14,000 people, including 5,000 children, have been killed from Israel's air strikes and ground assaults. More than 1.6 million Palestinians have been displaced in what's being called a "mounting humanitarian crisis."
Israel's government approved the deal on Wednesday with Hamas confirming the deal in a statement, claiming this is "a chance to consolidate the will of our victorious resistance. All hostages exchanged by both sides must be under the age of 19, although this detail was not mentioned by any other party."
Hamas carried out an attack on Israel on October 7th in which some 1,200 people were killed. 
"Three Americans could be part of the first group of hostages released: two adults and a 3-year-old girl named Abigail," a senior Biden administration official said.
The pause in fighting will last four days. Israeli drones that have been responsible for a majority of the attacks in Palestine will cease to fly, and Hamas will be consolidating the remaining hostages. 
"The deal includes an option to extend the pause in exchange for 10 hostages released per day," the Israeli official said.
This pause also means that more fuel and supply trucks will be able to enter Gaza, as Israel has been resisting this due to the fact that it "can be used by Hamas to launch rockets and power tunnels, along with as many as 300 to 400 daily humanitarian aid trucks, according to a senior U.S. official and a source familiar with the talks in the region."
A senior Israeli official said the "government would release 150 Palestinian women and children," none of which are accused of killing Israelis directly.
According to Patrick Smith, Corky Siemaszko and Alexander Smith of NBC, "Netanyahu's office released a list of 300 prisoners eligible for release under the agreement. On the list, 123 are teenagers between the ages of 14 and 17, held on allegations from throwing rocks and contacting banned terrorist groups, to attempted stabbings and planning suicide attacks. 
There are 33 women, ages 18 to 59, accused of crimes such as nonfatal stabbings and recruiting and transferring money for terror groups. And 144 are 18-year-old males, who appeared to fall outside the original criteria put forward by Israel, meaning it was unclear when they would be released."
"Israel is holding more than 4,700 Palestinians, including 146 minors, in detention on what it calls security grounds," according to the Israeli human rights group B'Tselem. 
"In addition some 1,300 Palestinians are under administrative detention — which means they are being held without trial and without having committed an offense, on the grounds they plan to break the law in the future," B'Tselem says. 
The Red Cross will also now be allowed access to the hostages in Gaza to provide them with medicine and other supplies. 
Biden said in a statement late Tuesday he welcomed the agreement.
"First lady Jill Biden "and I have been keeping all those held hostage and their loved ones close to our hearts these many weeks, and I am extraordinarily gratified that some of these brave souls, who have endured weeks of captivity and an unspeakable ordeal, will be reunited with their families once this deal is fully implemented," he said.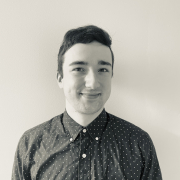 Eric Mastrota is a Contributing Editor at The National Digest based in New York. A graduate of SUNY New Paltz, he reports on world news, culture, and lifestyle. You can reach him at eric.mastrota@thenationaldigest.com.
https://media.thenationaldigest.com/wp-content/uploads/2023/11/22123511/isreal-400x400-1.gif
400
400
Eric Mastrota
https://media.thenationaldigest.com/wp-content/uploads/2019/12/23173823/The-National-Digest-785x60-1.png
Eric Mastrota
2023-11-22 10:00:28
2023-11-22 12:39:06
Israel And Hamas Reach Deal To Release Hostages And Pause Fighting