Former surgeon general Vice Admiral Dr. Jerome Adams recently spoke to the media about how unvaccinated Americans are causing the coronavirus pandemic to "spiral out of control."
In an interview with CBS, Adams urged all unvaccinated Americans to go get their inoculations as the highly contagious Delta variant is a growing problem in the nation.
"There's also real harm to you because, guess what? More mitigation is coming, whether it's masking or whether it's closures or whether it's your kids having to return to virtual learning, that is coming."
Adams then explained how more legal mitigation would be "coming because this pandemic is spiraling out of control yet again, and it's spiraling out of control because we don't have enough people vaccinated. So get vaccinated because it helps your neighbors, but get vaccinated because it's going to help every single American enjoy the freedoms that we want to return to."
All 50 states have seen a ride in Covid-19 cases, hospitalizations, and deaths, and the Delta variant is responsible for around 83% of those new cases. The variant has also proven to be a significant rest among the unvaccinated; currently unvaccinated individuals account for nearly all Covid-19 hospitalizations and deaths. 
The US Centers for Disease Control and Prevention (CDC) has already updated their national guidance and has recommended that all Americans should continue to wear their masks when in public. 
"If you're out in public, if you're around people who you don't know whether they're vaccinated or not, and especially if you're in a community where prevalence is going up … it is probably going to be safest for you to mask it whether or not you're vaccinated or not."
"Your public health officials who don't have a good way of knowing, or your businesses who don't have a good way of knowing who's vaccinated or not, they're going to find that they have no other choice but to call on more people to mask it. And the CDC needs to give those businesses, those health officials, a little bit of cover by clarifying the guidance that they have out there," Adams explained. 
According to the CDC just under 50% of Americans are fully vaccinated against Covid-19, while 57.3% of every American over the age of 12 has received their shots. 
Adams said there are many people "who have legitimate questions and who have legitimate barriers that have kept them from getting their vaccines, but also said the lack of full approval of the vaccines from the Food and Drug Administration is also a hurdle."
"We still have no clear timetable on when we can expect FDA licensure of these vaccines for adults. And a lot of people say that that is still causing their hesitancy, number one," he said. 
"But number two, I can tell you the quickest way to get people vaccinated is through mandates. And we can't have mask mandates. We won't — you're hearing this from the military and from other businesses until you have full licensure of these vaccines. So if you want to get a bunch of people vaccinated, really quickly, get the vaccines licensed and then you'll see the military make it mandatory. You'll see businesses make it mandatory."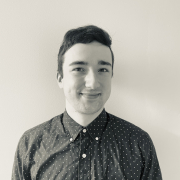 Eric Mastrota is a Contributing Editor at The National Digest based in New York. A graduate of SUNY New Paltz, he reports on world news, culture, and lifestyle. You can reach him at eric.mastrota@thenationaldigest.com.
https://media.thenationaldigest.com/wp-content/uploads/2021/07/26165918/Unvaccinated-400x400-1.jpg
400
400
Eric Mastrota
https://media.thenationaldigest.com/wp-content/uploads/2019/12/23173823/The-National-Digest-785x60-1.png
Eric Mastrota
2021-07-26 16:09:46
2021-09-10 12:56:16
Former Surgeon General Says Unvaccinated Americans Are Causing Pandemic To 'Spiral Out Of Control'