CDC Adds No New Destinations To Highest Travel Risk Category, Though Airfare Set To Rise
For the first time in months, the Center for Disease Control and Prevention (CDC) has not added any new destinations to its "very high" COVID-19 travel risk category. The absence of additions is a welcome sight to a category that currently contains 115 destinations, which includes hot tourist spots like France, Turkey, and Spain.
The last addition to the "very high" category came on March 21, when Madagascar — the world's fourth largest island, located off the coast of Africa — was included. It's just one of two total destinations added to the CDC's fourth level since March 14, the other being the Indian Ocean island of Mauritius.
The CDC has four levels of COVID-19 travel risk: level four, or "very high"; level three, or "high"; level two, or "moderate"; and level one, or "low." Level three currently has 33 destinations, level two has 14 destinations, and level one has 36 destinations. Destinations are ranked based on the amount of COVID-19 cases per 100,000 population over the last 28 days.
There weren't zero changes across the board when looking at the four categories altogether. Level three saw five countries added Monday — which includes Bosnia, Peru, and Qatar — while level two had six new destinations added. Among those are the popular Bahamas, which have seen a 129% search increase this year when compared to 2019.
As CNN Travel notes, the amount of level four countries has seen a droppage of over two dozen the last several weeks. The surging Omicron variant contributed to a high rise in winter, with 22 countries being added to level four on Jan. 18. In late February, the total level four destinations hovered around 140. Still, level four currently contains more countries than the other three levels combined.
Another positive CDC development is their lifting of the travel advisory for cruise ships, marking it the first time this has happened since the pandemic began. The CDC moved the advisory to the highest level in late December before moving it down a category in February. There are currently 34 cruise ships that have no reported cases, and 69 cruises that are below the CDC's threshold for investigation.
While the outlook for travel on all fronts is gradually improving, one area that isn't a ray of sunshine are costs. According to Hopper, international airfare costs from the U.S. currently match 2019 costs at $810/round-trip. However, predictions suggest they're set to rise to $940/round-trip in June, a 15% jump from current prices and 5% rise from 2019 costs.
Meanwhile, U.S. domestic travel is taking a greater beating with $330/round-trip airfare, a 7% rise from 2019 costs. Domestic will continue to see spikes, with predictions calling for a 10% increase ($360/round-trip) through May. Both domestic and international airfare are expected to decline into the fall.
The increase in ticket prices can be contributed as a fight to offset costs due to the ongoing Russia-Ukraine war, which has resulted in jet fuel prices of $3.07/gallon, the highest totals since January 2014 and up 40% from January 2022's $2.20/gallon, Hopper noted.
Those dollar signs won't be detering passengers, however. According to a joint report by Trip.com and the World Travel & Tourism Council, 70% of leisure travelers in major countries plan to spend more on travel in 2022 than in the past five years. The report also found that the important factor for travelers is getting the best value for their money.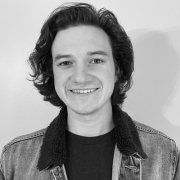 Andrew Rhoades is a Contributing Reporter at The National Digest based in New York. A Saint Joseph's University graduate, Rhoades' reporting includes sports, U.S., and entertainment. You can reach him at andrew.rhoades@thenationaldigest.com.
https://media.thenationaldigest.com/wp-content/uploads/2020/09/31160816/CDC-400x400-1.jpg
400
400
Andrew Rhoades
https://media.thenationaldigest.com/wp-content/uploads/2019/12/23173823/The-National-Digest-785x60-1.png
Andrew Rhoades
2022-04-02 16:00:24
2022-04-01 16:27:18
CDC Adds No New Destinations To Highest Travel Risk Category, Though Airfare Set To Rise