CDC Lowers Cruise Travel Warning From "Very High" To "High"
For those who can't get enough of setting sail, a worry-free cruise world looks to be — slowly — coming back. The Center for Disease Control (CDC) has announced it's lowered the travel warning of cruise ships from "very high," which was declared back on Dec. 31, to "high."
At the time of the upgrade, Omicron had been slowly upticking COVID-19 cases, which would eventually culminate in a pandemic-high 3.8 million cases worldwide on Jan 21 (along with a seven-day average of 3.2).
According to Axios, cruise ships reported 14,803 cases from Dec. 31 to Jan. 12, while the CDC reported in early January that all 91 U.S. cruise ships at sea at the time were confirmed or suspected to have the virus on board.
Now, it appears that — while still present — the variant is slowing down. Insider points out that cases in the U.S. have dropped 85% since that January peak. Meanwhile, the total new worldwide cases for Feb. 15 sat at 1.7 million, down 55%.
The CDC has four travel warning levels: "very high," "high," "moderate," and "low." For "very high," the CDC recommends avoiding travel at all cost — regardless of vaccination status — while the agency states that only vaccinated travelers should consider going to "high" labeled destinations and trips. Destinations are labeled "very high" when there are more than 500 COVID-19 cases per 100,000 residents or travelers in the last 28 days.
The Cruise Lines International Association (CLIA) recognized the downgrade, calling it a "step in the right direction" in a press release while recognizing "the leadership and effectiveness of the cruise sector's health and safety protocols that are unmatched by virtually any other commercial setting."
"Cruise ships have medical, isolation and quarantine facilities on site, implement extensive response plans using private shoreside resources, and have created an environment where almost every single person is fully vaccinated," the group explained. "As a result, cases of COVID-19 are very low with the vast majority mild or asymptomatic – making cruise unequaled in its multi-layered approach to effectively mitigating COVID-19."
Along with possessing a cruise ship program, the CDC maintains a dashboard that keeps track of cruises' safety in relation to COVID-19 cases. There are three color codes for defining how safe a ship is: green (no reported cases), yellow (reported cases that are below the CDC's threshold for investigation), orange (cases have met the CDC's threshold), and red (cases are well above the CDC's threshold).
Currently, there are 31 ships that are registered as green, 40 ships that are yellow, and 41 ships as orange with no red. If a ship did register red, the CDC may require the cruise to test passengers both mid voyage and at the end — regardless of vaccination status — along with screen testing of crew and requiring the use of masks both inside and outside.
In 2021, 13.9 million passengers set sail. Royal Caribbean led all cruise liners with 2.6 million passengers, while Carnaval and MSC Cruises came in with 2.5 million and 1.4 million, respectively. While the total numbers are up 6.9 million from 2020's 7 million passengers, they're still down nearly 13.6 million — or 49% — from 2019's 27.5 million passengers.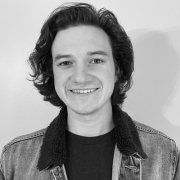 Andrew Rhoades is a Contributing Reporter at The National Digest based in New York. A Saint Joseph's University graduate, Rhoades' reporting includes sports, U.S., and entertainment. You can reach him at andrew.rhoades@thenationaldigest.com.
https://media.thenationaldigest.com/wp-content/uploads/2020/08/17125427/Cruise-Line-on-Water-400x400-1.jpg
400
400
Andrew Rhoades
https://media.thenationaldigest.com/wp-content/uploads/2019/12/23173823/The-National-Digest-785x60-1.png
Andrew Rhoades
2022-02-19 09:00:57
2022-02-18 14:56:22
CDC Lowers Cruise Travel Warning From "Very High" To "High"