China's Zero-COVID Policy Causes Mass Food and Supply Shortages
China's ongoing zero-Covid policy has caused a massive shortage of food and essential supplies for millions of people.
The country enacted its controversial zero-Covid policy to contain the virus's spread, utilizing authoritarian methods for its enforcement, even in the case of a few infections within a population. Thirty regions spread across China are placed under full or partial lockdown.
Authorities have banned citizens from leaving or entering their cities to purchase essential supplies. In some regions, the government has resorted to drastic measures to prevent citizens from coming into close contact.
People residing in Xinjiang, a subdistrict in Henan Province, have taken to social media platforms like Weibo to post about widespread food, medication and essential supply shortages. The subdistrict has been in lockdown for over a month, and posts show a grim story of being unable to access medical care or replenish supplies since supermarkets closed.
"It's been 15 days, we are out of flour, rice, eggs. From days ago, we run out of milk for kids."
Xinjiang has long been under scrutiny by the international community. A U.N. report accused China of mass "human rights violations" against its Muslim minority and Uyghur population.
Authorities are resorting to turning off elevators to prevent residents from leaving their buildings. According to BBC, authorities locked down 500,000 residents in the Guizhou province without warning.
In Chengdu, a city of 21 million people, residents were instructed to stay inside during a 6.6 magnitude earthquake. Videos surfaced online of people trying to exit their buildings, only to find police had locked the doors, trapping them inside. Only 156 cases of covid had been reported.
In Xi'an, a man died of a heart attack after being refused admission by hospital employees. A woman who was eight months pregnant and bleeding was turned away, resulting in a miscarriage.
A video of an Uyghur man pleading for assistance for his children, who had not eaten for three days, surfaced online. In Yining city, 300 people signed an online shared document requesting food, medicine and sanitary pads.
"I'm out of money to buy supplies. My wife is pregnant and we have two kids. We are running out of gas. My wife needs a medical check."
Chinese media outlets are accusing authorities of flooding social media with benign posts about Xinjiang in a campaign to drown out posts about living conditions.
The Independent reports that one media outlet published a leaked document from the government instructing censors to "open a campaign of comment flooding." The order asks enforcers to post content about domestic life, parenting, cooking and personal status updates.
 "All internet commentary organizational work units must carry out comment flooding work at the relevant times … the time period in question is from 8 p.m. to 10 p.m. tonight."
Users on the platform quickly recognized the propaganda comments and spoke out, ridiculing them, prompting the accounts to go private.
In May, the World Health Organization advised China to change its containment policy, warning that the policy was unsustainable knowing the virus's behavior. The organization urged the country to consider such a stringent policy's human rights concerns and economic cost.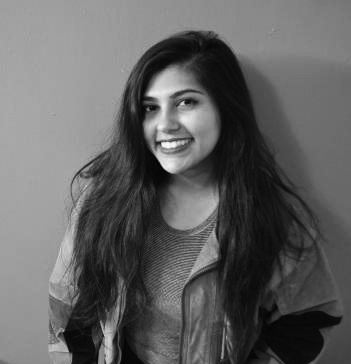 Moumita Basuroychowdhury is a Contributing Reporter at The National Digest. After earning an economics degree at Cornell University, she moved to NYC to pursue her MFA in creative writing. She enjoys reporting on science, business and culture news. You can reach her at moumita.b@thenationaldigest.com.
https://media.thenationaldigest.com/wp-content/uploads/2022/09/12170117/lockdown-400x400-1.jpg
400
400
Moumita Basuroychowdhury
https://media.thenationaldigest.com/wp-content/uploads/2019/12/23173823/The-National-Digest-785x60-1.png
Moumita Basuroychowdhury
2022-09-12 10:02:44
2022-09-12 17:01:55
China's Zero-COVID Policy Causes Mass Food and Supply Shortages