Christopher Nolan Hopes Oppenheimer Will Act As A Warning For Silicon Valley And The Power Of Technology 
After a screening of Oppenheimer at The Whitby Hotel, Christopher Nolan joined a panel of the authors from the book the movie is based on, American Prometheus. During the panel, Nolan discussed wanting technology moguls and Silicon Valley audiences to take the film's messaging regarding not knowing the power of one's creation to heart. 
Chuck Todd of Meet the Press, asked Nolan what he hoped Silicon Valley might learn from the film: 
"I think what I would want them to take away is the concept of accountability."
"When you innovate through technology, you have to make sure there is accountability. The rise of companies over the last 15 years bandying about words like 'algorithm,' not knowing what they mean in any kind of meaningful, mathematical sense. They just don't want to take responsibility for what that algorithm does," Nolan explained, according to The Verge.
"Applied to AI? That's a terrifying possibility. Terrifying. Not least because as AI systems go into the defense infrastructure, ultimately they'll be charged with nuclear weapons, and if we allow people to say that that's a separate entity from the person who's wielding, programming, putting AI into use, then we're doomed. It has to be about accountability."
"We have to hold people accountable for what they do with the tools that they have."
A majority of tech companies that run the world currently embrace the work of algorithms to gain and hold onto audiences and users. 
"When I talk to the leading researchers in the field of AI they literally refer to this right now as their Oppenheimer moment," Nolan stated. 
"They're looking to his story to say what are the responsibilities for scientists developing new technologies that may have unintended consequences."
When asked "Do you think Silicon Valley is thinking that right now?" Nolan replied:
"They say that they do, and that's helpful. That at least it's in the conversation. And I hope that thought process will continue. I'm not saying Oppenheimer's story offers any easy answers to these questions. But at least it serves a cautionary tale."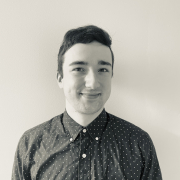 Eric Mastrota is a Contributing Editor at The National Digest based in New York. A graduate of SUNY New Paltz, he reports on world news, culture, and lifestyle. You can reach him at eric.mastrota@thenationaldigest.com.
https://media.thenationaldigest.com/wp-content/uploads/2023/07/19104414/AI-400x400-1.gif
400
400
Eric Mastrota
https://media.thenationaldigest.com/wp-content/uploads/2019/12/23173823/The-National-Digest-785x60-1.png
Eric Mastrota
2023-07-19 09:00:50
2023-07-19 10:44:40
Christopher Nolan Hopes Oppenheimer Will Act As A Warning For Silicon Valley And The Power Of Technology