Daniel Craig Gets His Star On The Hollywood Walk Of Fame As 'No Time To Die' Flourishes Worldwide
Just like his drinks, Daniel Craig likes his star to be shaken, not stirred. On Wednesday evening, the long-time James Bond actor was awarded a star on Hollywood's Walk of Fame. Craig now becomes the 2,704th celebrity to earn a star on 7007 Holly Boulevard in Los Angeles, California (the street name is a nod to the legendary British agent).
"I never thought I'd hear myself saying this, but it's an absolute honor to be walked all over in Hollywood," Craig said with a laugh. "If happiness was measured by the company we keep, then me being on this pavement surrounded by all of these legends makes me a very, very, very happy man,"
Craig, 53, has carried the role of 007 since he first starred in the film Casino Royale all the way back in 2006. Since then, Craig has appeared in Quantum of Solace, Skyfall, and Spectre, with No Time To Die set to be Craig's swan song as Bond.
During Craig's time playing Bond, he has seen his and the franchise's stardom skyrocket. Those collection of movies have grossed over $3 billion with inflation, with Skyfall grossing $1.1 billion (the most of any Bond film to date).
Along with Craig, No Time To Die stars Rami Malek, Léa Seydoux, Naomie Harris, Ralph Fiennes, and Ana de Armas. Malek, who plays the villainous Safin, gave a heartwarming speech about Craig at the unveiling. In addition to explaining how Craig helped to calm him down when the two first met on set, Malek also went into detail about just how much passion Craig puts into his work.
We all know he's [Craig] a suburb actor and he's dedicated, and he could handle all of his own stunts with one hand tied behind his back and the other holding an negroni, but he's as fastidious about his craft as he is about his empathy for everyone around him."
No Time To Die hit theaters in the U.S. Friday. As Yahoo! Life notes, it had gone through quite the production ride. Originally eyed for a 2019 release date, the film kept getting pushed back due to director changes and eventually the COVID-19 pandemic.
However, those obstacles clearly didn't stop No Time To Die from succeeding. The film has already grossed around $121 million worldwide, and is also the first theatrical release in the Pandemic era to generate more than a $100 million without China.
The film is receiving plenty of praise as well, with Rotten Tomatoes giving it an 84% rating.
Buzz has already began to swarm about which actor could take over the Bond mantle. According to US-Bookies, Regé-Jean Page is the favorite to land the prestigious gig with 5/2 odds. Tom Hardy is tied with Jame Norton at 3/1 odds, followed by Henry Cavill at 7/1 odds. Idris Elba, who was a frequently talked-about choice in the past, has 8/1 odds.
If chosen, Page would become the first black James Bond. Additionally, the possibility of a woman taking over the role of Bond has also been discussed. Craig himself weighed in on the debate, telling Radio Times that it is on Hollywood to develop better roles like Bond for women.
"There should simply be better parts for women and actors of colour. Why should a woman play James Bond when there should be a part just as good as James Bond, but for a woman?"
As what comes next for Craig, he could be looking forward to playing more light-hearted roles. He is currently set to reprise his role as Detective Benoit Blanc in Knives Out 2. However, there is no doubt Craig's already left his mark in cinematic history.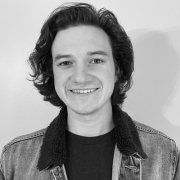 Andrew Rhoades is a Contributing Reporter at The National Digest based in New York. A Saint Joseph's University graduate, Rhoades' reporting includes sports, U.S., and entertainment. You can reach him at andrew.rhoades@thenationaldigest.com.
https://media.thenationaldigest.com/wp-content/uploads/2021/10/08140655/Hollywood-Walk-of-Fame-400x400-1.jpg
400
400
Andrew Rhoades
https://media.thenationaldigest.com/wp-content/uploads/2019/12/23173823/The-National-Digest-785x60-1.png
Andrew Rhoades
2021-10-09 12:00:26
2021-10-08 14:29:31
Daniel Craig Gets His Star On The Hollywood Walk Of Fame As 'No Time To Die' Flourishes Worldwide