DeShaun Watson And His Ground-Breaking Deal Amid Hot Topics At NFL Owners Meetings
For Cleveland Browns fans, it's a good time to sit back and dream of potential division titles and playoff victories. For Cleveland Browns executives… well, it's a good time to try and wipe off the spray painted target on your backs.
At the NFL's owners meetings in West Palm Beach, new Browns quarterback DeShaun Watson has heavily been at the center of discussions due to his unprecedented new contract given to him by Cleveland shortly after the blockbuster trade that saw him leave the Houston Texans in exchange for three first-round picks, a third-round pick, and two fourth-round picks.
Despite the year-long controversy surrounding Watson due to allegations of sexual assault and 22 civil cases still pending — in addition to an inevitable NFL suspension — Cleveland signed Watson to a fully guaranteed, $230 million deal that sees a $34.4 million raise (through signing bonuses) this year from his 2021 base salary of $10.5 million. It's $80 million more than the previously record-setting amount of money guaranteed at signing.
"It is a complete and utter game-changer. And the rest of the league, by and large, is not happy about it," CBS Sports' NFL insider Jason La Canfora wrote, explaining that the landscape of contracts has changed drastically, with players now holding more control than ever when it comes to their future earnings.
Gone are the days where owners can avoid guaranteeing money for more than two years in a row, with teams now feeling the heat to either follow Browns owner Jimmy Haslam, or attempt to either rework league rules or abuse franchise tags. "Like it or not, this Watson deal has ushered the NFL into the kind of financial outlays that have long been the norm in the NBA and MLB," La Canfora said.
The shockwaves Watson's deal created will be apparent soon, with premier quarterbacks like Lamar Jackson and Russell Wilson inching closer to free agency. Ravens owner Steve Bisciotti acknowledge the ramifications of the contract affecting extension talks with Jackson, with negotiations to become "harder."
"Damn, I wish they hadn't guaranteed the whole contract. I don't know that [Watson] should've been the first guy to get a fully guaranteed contract. To me that's something that is a groundbreaker, and it'll make negotiations harder with others."
Meanwhile, younger QBs in Joe Burrow and Justin Herbert — who each have three years left on their rookie contracts assuming the fifth-year option is exercised — will have more leverage than ever given their ages and production, which La Canfora noted could be trouble for the Bengals and Chargers given their stingy spending history.
Speaking to La Canfora, former NFL team president Joe Banner said the situation could negatively impact conservative smaller-market teams in the long-run, while being extremely beneficial to big market teams who not only have the power, but the will to spend. "I suspect the league will do something about this," Banner stated. "This rule comes down to competitive balance, which they really, really do care about."
Of course, Watson being the player to receive this type of deal is also controversial, especially when considering the Browns' working of the contract to where Watson will only receive a base salary of $1.035 million. With that structure, it minimizes the amount of monetary loss Watson will suffer in the event of a suspension, with him only seeing $57,500 per game lost.
Cleveland had further backlash in regards to their diligence behind the trade, opting not to talk to any of Watson's accusers or their attorney despite Haslam's claims of a "comprehensive evaluation process." According to NFL commissioner Roger Goodell, the league has no timetable on the investigation, though he noted a league punishment will not be affected by outside legal developments.
Among the other topics that La Canfora reported were frequently discussed include the tweaking of the NFL's playoff overtime rules — which were heavily scrutinized this past winter — to allow both teams to receive the ball, and the sale of the Denver Broncos, whose' price tag could reach $4 billion.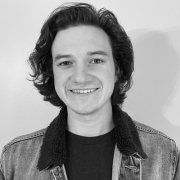 Andrew Rhoades is a Contributing Reporter at The National Digest based in New York. A Saint Joseph's University graduate, Rhoades' reporting includes sports, U.S., and entertainment. You can reach him at andrew.rhoades@thenationaldigest.com.
https://media.thenationaldigest.com/wp-content/uploads/2022/03/01113132/FirstEnergy-Stadium-Cleveland-Browns-400x400-1.jpg
400
400
Andrew Rhoades
https://media.thenationaldigest.com/wp-content/uploads/2019/12/23173823/The-National-Digest-785x60-1.png
Andrew Rhoades
2022-03-31 10:00:51
2022-04-01 11:31:51
DeShaun Watson And His Ground-Breaking Deal Amid Hot Topics At NFL Owners Meetings