Despite Cases Falling, WHO Director-General Warns That "COVID Isn't Finished"
On Wednesday, the World Health Organization's director-general Tedros Adhanom Ghebreyesus emphasized that despite falling cases, "COVID isn't finished with us" – a phrase that may sound like a broken record to many.
"Depending on where you live, it might feel like the COVID-19 pandemic is almost over, or, it might feel like it is at its worst. But wherever you live, COVID isn't finished with us," Tedros said, adding that while the pandemic's trends can change at any moment, we have the vaccines and resources necessary to combat it.
"Diseases know no borders, and as we all know from Omicron, any feeling of safety can change in a moment. We know this virus will continue to evolve. But we are not defenceless. We have the tools to prevent this disease, to test for it, and to treat it."
The world has seen a very positive decrease in recent weeks after hitting the worst high since the pandemic began. On Jan. 25, 3,774,458 COVID-19 cases were recorded globally, bringing the seven-day average to 3,371,138. Since then, the numbers have slowly but surely dropped, with Feb. 8's seven-day average hitting 2,660,107.
The Associated Press noted that in the WHO's weekly epidemiological report, released Tuesday, showed cases fell 17% worldwide over the last week, while deaths rose 7%. In the U.S. — the world's leading country in total cases and deaths — cases dropped 50%
However, the U.S. was still the top country with 1,874,006 new cases in the report. Among other countries with the highest COVID-19 cases recorded include France (1,738,189 cases, 26% decrease), Germany (1,285,375 cases, 22% increase) and Brazil, which didn't see any significant increases or decreases.
"Where people have access to those tools, this virus can be brought under control," the director-general explained, while saying that in places that don't have access to resources, COVID-19 continues "to spread, to evolve, and to kill." Tedros gave his remarks at the launch of the WHO's ACT-Accelerator campaign for global equity in COVID-19 tests, vaccines, and equipment.
The ACT-Accelerator campaign is currently asking 55 countries for $23 billion in funding to accomplish those goals of further resources globally. The WHO insisted that with every month of delay, the world stands to lose "four times" the investment the campaign needs.
According to the organization, 4.7 billion COVID-19 tests have been administered since the beginning of the pandemic, though just 22 million have been given in low-income countries, 0.4% of the global total. Meanwhile, 10% of people in low-income countries have received at least one dosage.
Tedros explained that the emergence of Omicron — which has a new subvariant, Omicron BA.2 — makes securing treatments and aid globally that much more crucial. WHO's regional director Dr. Dorit Nitzan, explained that BA.2, which currently only accounts for 4% of COVID-19 cases in the U.S., will likely become dominant due to its high tramissionability.
However, some officials appear more optimistic than others regarding the lull. The director of WHO's Europe office, Dr. Hans Kluge, stated that the continent is facing a "plausible endgame" in regards to the pandemic. "This period of higher protection should be seen as a cease-fire that could bring us enduring peace," Kluge said.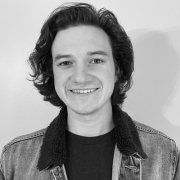 Andrew Rhoades is a Contributing Reporter at The National Digest based in New York. A Saint Joseph's University graduate, Rhoades' reporting includes sports, U.S., and entertainment. You can reach him at andrew.rhoades@thenationaldigest.com.
https://media.thenationaldigest.com/wp-content/uploads/2022/02/10123725/World-Health-Organization-400x400-1.jpg
400
400
Andrew Rhoades
https://media.thenationaldigest.com/wp-content/uploads/2019/12/23173823/The-National-Digest-785x60-1.png
Andrew Rhoades
2022-02-10 11:23:41
2022-02-10 12:37:46
Despite Cases Falling, WHO Director-General Warns That "COVID Isn't Finished"