Dr. Fauci Tells America To 'Go Out There And Enjoy Halloween'
Dr. Anthony Fauci, director of the National Institute of Allergy and Infectious Diseases, has given Americans the green light to go trick-or-treating on Halloween this year, despite the continuing battle with COVID-19.
Speaking with the CNN's State of the Union this past weekend, Fauci gave his thoughts on one of the nation's favorite holidays, explaining that people who have been vaccinated shouldn't be too worried about social interactions.
"You can get out there, you're outdoors for the most part. This is a time that children love, it's a very important part of the year for children, I know my children enjoyed it."
Fauci also took the time to urge unvaccinated to think about the benefits of receiving the shot. "If you're not vaccinated, again, think about it," Fauci explained, "that you'll add any extra degree of protection to yourself and your children, and your family, and your community. It's a good time to reflect on why you should get vaccinated."
Hearing the leading doctor against the virus give his approval is a breath of fresh air for those who have been craving returning to a pre-pandemic time, and it's obvious that people are excited. According to Good Morning America, Halloween spending is estimated to reach an all-time high of $10.14 billion.
Fauci also mentioned that the outlooks for Thanksgiving and Christmas look promising as well, although no official guidelines have been released at this time.
Last year, Fauci and the Center for Disease Control (CDC) discouraged trick-or-treating and engaging in large gatherings on Halloween. The CDC noted at the time that many of the classic All Hallow's Eve activities, such as haunted houses and in-person festivals, were thought to be "high-risk for spreading viruses."
According to the New York Times, there are 123,000 new COVID-19 cases, although the total new cases have been in decline over the past few weeks (totals were up to nearly 190,000 in early September). Additionally, the seven-day average is now slightly over 89,000, the lowest it's been since late July.
In the same interview with CNN, Fauci also noted that daily hospitalizations are down below 10,000, while daily deaths are down below 2,000. These positive trends have many hopeful that the Delta-variant wave is finally tapering off.
While it's a step in the right direction, the fight against COVID-19 is far from over. Fauci warned against declaring a "premature victory" over the pandemic.
"We still have around 68 million people who are eligible to be vaccinated that have not yet gotten vaccinated," Fauci said. "You want to look forward to holiday seasons and spending time with your family and doing those sorts of things, but don't just throw your hands up and say it's all over."
The CDC does have some input on safety measures that families should attempt to take leading up to and on Oct. 31. Small groups are still preferable, and it's recommended that large indoor gatherings continue to be avoided.
The CDC also recommended continuing to wear masks outside, but that step may not be necessary. Epidemiologist Dr. John Brownstein told ABC News that based on all the data we've gathered from the on-going pandemic, the outside has been determined to be safe, even for unvaccinated.
"Every parent has to make their own sort of risk calculation, but given where we are in this pandemic, I think, generally, mask wearing outside is probably unnecessary."
While you may not need to worry about what precautions you take outside, Brown did add that masks and social distancing may be better should you find yourself in a large indoor gathering. Additionally, you should know ahead of time if other indoor attendees are vaccinated.
Brown also urged for people to continue following safety guidelines in order to ensure more relaxed holidays in the coming months.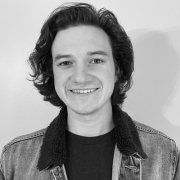 Andrew Rhoades is a Contributing Reporter at The National Digest based in New York. A Saint Joseph's University graduate, Rhoades' reporting includes sports, U.S., and entertainment. You can reach him at andrew.rhoades@thenationaldigest.com.
https://media.thenationaldigest.com/wp-content/uploads/2021/10/12161640/Halloween-Trick-or-Treat-400x400-1.jpg
400
400
Andrew Rhoades
https://media.thenationaldigest.com/wp-content/uploads/2019/12/23173823/The-National-Digest-785x60-1.png
Andrew Rhoades
2021-10-12 16:00:59
2021-10-12 16:17:29
Dr. Fauci Tells America To 'Go Out There And Enjoy Halloween'