Elon Musk Plans Widescale Layoffs Across Twitter
Shortly after assuming control of Twitter, Elon Musk ordered managers to draft a list of employees to be laid off, according to four people who declined to be identified out of fear of retaliation. The company currently employs around 7,500 people.
Musk bought Twitter for $44 billion and took the company private on Thursday once the deal was completed. He informed investors that he planned to trim its workforce significantly, open the platform to more advertising, and implement lenient content moderation policies.
The layoffs will likely occur before Nov. 1. Employees designated for termination would have received stock grants as part of their compensation on that date. Typically, grants constitute a substantial portion of employee pay. If Musk terminates workers before that date, he may avoid paying out the awards, although the current merger deal requires him to pay the employees in cash in place of stock for "any equity that would have vested within three months from their last day at the company."
Ross Gerber, CEO of Gerber Kawasaki Wealth & Investment Management, reported that Jared Birchall, head of Musk's family office, informed him that layoffs were imminent. His company contributed less than $1 million to help finance Musk's takeover of Twitter.
"I was told to expect somewhere around 50 percent of people will be laid off."
Musk arrived at the company's San Francisco headquarters on Wednesday and assumed control on Thursday, immediately firing several Twitter executives. Chief executive officer Parag Agarwal, chief financial officer Ned Segal, former general counsel Sean Edgett, and former policy and legal executive Vijaya Gadde were among those let go.
It is improbable that Musk will pay the complete severance package of $20 million to $60 million planned for the executives. Musk fired the executives "for cause," which could render the severance agreement invalid.
He also informed advertisers of his intention to transform Twitter into the "most respected advertising platform in the world." Musk initially indicated that he wanted the platform to be a haven for "free speech." However, he has revealed that he intends to organize a council to determine content moderation procedures and has yet to decide which previously banned high-profile accounts, such as former President Donald Trump's account, will be reinstated. 
He reassured advertisers with a tweet addressed to them that "Twitter obviously cannot become a free-for-all hellscape, where anything can be said with no consequences!"
"The reason I acquired Twitter is because it is important to the future of civilization to have a common digital town square, where a wide range of beliefs can be debated in a healthy manner, without resorting to violence. There is currently great danger that social media will splinter into far-right wing and far left-wing echo chambers that generate more hate and divide our society."
The Verge reports that Musk is also considering charging users $20 per month to maintain their blue check mark and verified account status. Musk told some employees that they needed to prepare to implement the new feature by Nov. 7 or they would be fired from their position at Twitter. One employee said Musk utilizes "textbook dictator tactics: sowing fear and confusion."
Twitter users are concerned that the lack of content moderation could lead to an increase in misinformation and hate speech. On Sunday, Musk himself tweeted a link to a website circulating a baseless conspiracy theory about the Oct. 28 attack on Nancy Pelosi's husband, Paul Pelosi. He has since deleted the tweet. Many prominent users, such as New York Times columnist Charles Blow and actress Jameela Jamil, have stated that they will abandon the platform now that Musk owns it.
NBA star LeBron James tweeted about a report by the Network Contagion Research Institute, which showed that racial slurs on the platform increased by nearly 500 percent in the 12 hours after Musk's Twitter acquisition was finalized.
"I don't know Elon Musk and, tbh, I could care less who owns Twitter. But I will say that if this is true, I hope he and his people take this very seriously because this is scary. "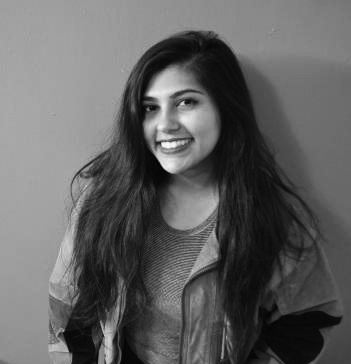 Moumita Basuroychowdhury is a Contributing Reporter at The National Digest. After earning an economics degree at Cornell University, she moved to the Big Apple to pursue her MFA in creative writing. She enjoys reporting on science, business and culture news. You can reach her at moumita.b@thenationaldigest.com.
https://media.thenationaldigest.com/wp-content/uploads/2022/10/31161218/twitter-400x400-1.gif
400
400
Moumita Basuroychowdhury
https://media.thenationaldigest.com/wp-content/uploads/2019/12/23173823/The-National-Digest-785x60-1.png
Moumita Basuroychowdhury
2022-10-31 09:00:44
2022-10-31 16:17:17
Elon Musk Plans Widescale Layoffs Across Twitter