Elon Musk's Acquisition Of Twitter Raises Questions About Platform's Future
If there's one thing you can say about Elon Musk, it's that once he has his mind set on something, he won't stop until he achieves or owns it. That was the case for Twitter, where Musk purchased the platform for $44 billion after his offer was accepted.
The conclusion wraps up a lengthy acquisition timeline between Musk and Twitter. The Tesla and SpaceX CEO — who has a networth of $264.6 billion — first purchased a 9.2% share of Twitter back on April 4, around $2.9 billion in value. Following that, Musk obtained a seat on Twitter's board before pulling out and offering to buy the entire company.
Initially, Twitter resisted Musk's attempts, adopting a limited-duration shareholders plan. Known as the "poison pill," the plan enforced that if anyone acquired at least 15% of Twitter's outstanding common stock without board approval, other shareholders could purchase shares at discounts.
Ultimately, after meeting, the board would approve Musk's bid on April 25. It's clear Musk has a specific vision in mind, as he's previously stated he doesn't feel the social media site was living up to its potential in regards to free speech. The billionaire also questioned whether Twitter was losing steam due to the lowering amount of activity from the site's most popular personality.
While Musk doesn't plan on allowing all kinds of free speech, such as hate speech and fake news — he said that Twitter should "match the laws of the country" in a TED talk — he will have an impact on what kinds of speech policies are in place and who could be banned.
These potential changes has led to speculation that former President Donald Trump, who was banned in January 2021, could return. However, Trump has been adamant he won't return after the creation of his own social media app.
Regardless of what direction Musk takes his ideas, it will have a significant influence on not just the site, but the internet. A central figure wielding that much control and potential concerns some like American Civil Liberties Union (ACLU) executive director Anthony Romero. "In today's world, a small handful of private tech companies — including Twitter — play a profound and unique role in enabling our right to express ourselves online," Romero told NBC News.
"We should be worried about any powerful central actor, whether it's a government or any wealthy individual — even if it's an ACLU member — having so much control over the boundaries of our political speech online."
Another area of interest regarding Musk's takeover include spam and scam bots, which The Verge has noted Musk is making Twitter's "new Public Enemy No. 1." Between January to June of 2021, 5.1 million spam reports were submitted, the highest total since that same span in 2020. However, the attempt to take on spam and building up Twitter's anti-bot system could work against his goal of less restrictions and more transparency.
The addition of an edit button for tweets is a real possibility under Musk as well, as Twitter had been working on the idea for the past year. It won't available for everyone — only those in Premium Blue — and looks to only be used for grammatical purposes. Of course, that development took place under Twitter's former regime, and Musk could look to widen the purposes or usage of an edit button.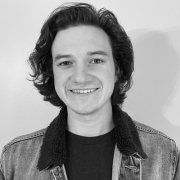 Andrew Rhoades is a Contributing Reporter at The National Digest based in New York. A Saint Joseph's University graduate, Rhoades' reporting includes sports, U.S., and entertainment. You can reach him at andrew.rhoades@thenationaldigest.com.
https://media.thenationaldigest.com/wp-content/uploads/2022/04/29171602/Twitter-400x400-1-1.jpg
400
400
Andrew Rhoades
https://media.thenationaldigest.com/wp-content/uploads/2019/12/23173823/The-National-Digest-785x60-1.png
Andrew Rhoades
2022-05-01 09:00:47
2022-04-29 17:16:12
Elon Musk's Acquisition Of Twitter Raises Questions About Platform's Future