Entertainment Industry Could Collapse If Writer And Actor Strike Isn't Settled By September, Says Barry Diller 
Barry Diller, the chairman and senior executive of IAC and Expedia Group and former Hollywood studio chief, was recently interviewed by CBS' 'Face The Nation' where he stated that Hollywood executives and top-paid actors should take a 25% pay cut to narrow the gap between their salaries and those on the lower end of the pay scale. 
Diller also discussed that if a deal isn't settled by September 1st, we could see the industry completely collapse. 
"There's no trust. You have the actors union saying, 'How dare these 10 people who run these companies earn all this money and won't pay us?' While, if you look at it on the other side, the top 10 actors get paid more than the top 10 executives. I'm not saying either is right. Actually, everybody's probably overpaid at the top end," Diller explained. 
"The one idea I had is to say, as a good-faith measure, both the executives and the most-paid actors should take a 25 percent pay cut to try and narrow the difference between those who get highly paid and those that don't."
The Writers Guild of America has been on strike since May 2nd while SAG-AFTRA joined this past Friday. 
Diller stated: "What will happen is, if in fact, it doesn't get settled until Christmas or so, then, next year, there's not going to be many programs for anybody to watch. 
So, you're going to see subscriptions get pulled, which is going to reduce the revenue of all these movie companies, television companies, the result of which is that there will be no programs. And at just the time, strike is settled, that you want to get back up, there won't be enough money. So this actually will have devastating effects, if it is not settled soon."
"The truth is, this [Hollywood] is a huge business both domestically and for world export.… These conditions will potentially produce an absolute collapse of an entire industry."
Diller also believes the fears over AI in the industry aren't as serious as others may be making it out to be during this time, explaining how he doesn't see a world where AI can logistically and realistically take the jobs of real writers and actors. 
"Yes, you can ingest all this stuff and spit out something that sounds like Shakespeare, but guess what? It is not original Shakespeare, and writers will get assisted, not replaced. Most of these actual performing crafts, I don't think are in danger of artificial intelligence," he explained.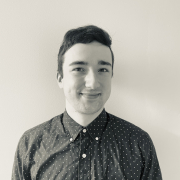 Eric Mastrota is a Contributing Editor at The National Digest based in New York. A graduate of SUNY New Paltz, he reports on world news, culture, and lifestyle. You can reach him at eric.mastrota@thenationaldigest.com.
https://media.thenationaldigest.com/wp-content/uploads/2023/07/18115407/strike-400x400-1.gif
400
400
Eric Mastrota
https://media.thenationaldigest.com/wp-content/uploads/2019/12/23173823/The-National-Digest-785x60-1.png
Eric Mastrota
2023-07-18 09:00:07
2023-07-18 11:54:38
Entertainment Industry Could Collapse If Writer And Actor Strike Isn't Settled By September, Says Barry Diller