Facebook Postpones "Instagram For Kids"
Following sharp backlash from parents, users, and lawmakers, Facebook has announced that it is pausing their latest venture: "Instagram Kids," a spin-off of the photo-sharing app that would target tweens between the ages of 10-12.
In a statement published on their blog, Facebook explained that while the need to continue building their project remains, they will be working with those who were most vocal about Facebook's planned platform:
"While we stand by the need to develop this experience, we've decided to pause this project. This will give us time to work with parents, experts, policymakers and regulators, to listen to their concerns, and to demonstrate the value and importance of this project for younger teens online today."
The app had been in development since March and was set to be led by the head of Instagram Adam Mosseri and Facebook vice president Pavni Diwanji. Diwanji had previously been influential in Google's launch of Youtube Kids back in 2015.
However, the titan of industry, which acquired Instagram in 2012, did not back down from the vast amount of criticism and admit failure. Instead, they defended their attempts at targeting a group that some might argue are the most vulnerable to the dangers and pressures of the online world:
"Critics of "Instagram Kids" will see this as an acknowledgement that the project is a bad idea. That's not the case. The reality is that kids are already online, and we believe that developing age-appropriate experiences designed specifically for them is far better for parents than where we are today."
While the app may not be going forward at the moment, there is plenty of merit to creating a safe social platform space for younger audiences who, one way or another, will inevitably make their way online.
When you hear the words "middle school" and "social media," cyberbullying is probably the first thought to your mind. Thanks to Instagram's popularity among teens and it's plethora of features, which include direct and group messaging, stories, tagging, posting, and multiple account creations, it has become a breeding ground for aggressive virtual assaults.
According to the Pew Research Center, 59% of teenagers have experienced at least one method of harassment online across all platforms of social media. These can include name-calling, negative rumors, and receiving unrequested explicit images.
Ditch the Label, a U.K. based anti-bullying charity, conducted a survey in 2017 that showed that out of the 78% of young users on Instagram, 42% experienced some form of cyberbullying. That was the highest bullying rate of all young users on any platform, beating out Facebook by 6%:
The Pew Research Center also found that 66% of teens felt social media platforms were not doing a good enough job of addressing online harassment. Facebook has stated their plans to continue enhancing safety on Instagram, implementing changes such as AI detection technology, restrictions, hidden words and the ability to make accounts private.
Facebook has also started using cross-checking technology in order to confirm user ages. Up until a couple years ago, Instagram had only required a new user to input their birth date in order to confirm they were 13 or older- something that was unbelievably easy for young tweens to lie about.
Despite Facebook's continued safety measures, a recent Wall Street Journal report has revealed that the company is aware of the potential dangers their apps hold to their younger target audience, specifically to teen girls. However, the company has downplayed these concerns publicly.
This new information has led politicians to cast doubt on Facebook and Instagram's ability to correctly adapt a system that prioritizes the safety of young users while also maintaining their key aspects that allow cyberbullying to consist.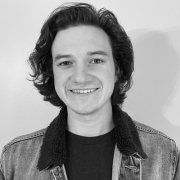 Andrew Rhoades is a Contributing Reporter at The National Digest based in New York. A Saint Joseph's University graduate, Rhoades' reporting includes sports, U.S., and entertainment. You can reach him at andrew.rhoades@thenationaldigest.com.
https://media.thenationaldigest.com/wp-content/uploads/2021/10/05112333/Instagram-Kids-400x400-1.jpg
400
400
Andrew Rhoades
https://media.thenationaldigest.com/wp-content/uploads/2019/12/23173823/The-National-Digest-785x60-1.png
Andrew Rhoades
2021-10-06 09:00:47
2021-10-05 11:29:26
Facebook Postpones "Instagram For Kids"