Factcheckers Slam YouTube's Allowance And Inaction Regarding Misinformation
More than 80 fact-checking organizations are calling Youtube "one of the major conduits of online disinformation and misinformation worldwide," and asking for the popular video streaming site to be better about stopping misinformation.
In an open letter addressed to Youtube CEO Susan Wojcicki, the organizations claim Youtube is allowing unscrupulous actors to "weaponize" the site, thus harming and exploiting other users. The letter stated that Youtube has been insufficient in helping to stop this by not implementing further policies.
The groups gave a number of examples of how Youtube — which is owned by Google — has become a platform for abuse and misinformation. In addition to conspiracy groups in multiple nations thriving, Taiwan election results were hurt by unsubstantiated claims on the site, while hate speech has spiked in Brazil.
"Millions of other users were watching videos in Greek and Arabic that encouraged them to boycott vaccinations or treat their COVID-19 infections with bogus cures. Beyond COVID-19, YouTube videos have been promoting false cures for cancer for years."
Following the Capitol riot and the U.S. Election, videos that supported the idea of Donald Trump losing the election due to fraud were watched more than 33 million times. Youtube's lack of inaction could be contrasted to sites like Twitter, which suspended Trump after the events for "inciting violence." However, Twitter has endured much more reaction for their allowance of misinformation in the past than YouTube.
The groups proposed a number of solutions to the platform, such as Youtube not only supporting independent research about the origins and reach of misinformation campaigns, but also publish its full moderation policy regarding disinformation and misinformation.
Also recommended was acting against repeat offenders, extending efforts against disinformation and misinformation in languages other than English — while additionally providing country- and language-specific data — and superimosing context or offering debunks on videos.
The group of organizations come from over 40 countries, and include Italy's Facta, Israel's The Whistle, U.K.'s Full Fact, and France's Science Feedback. The U.S. has a number of representatives with The Washington Post Fact Checker, Lead Stories, and FactCheck.org all participating.
In response, Youtube spokeswoman Elena Hernandez said the company is has "invested heavily in policies and products in all countries we operate to connect people to authoritative content, reduce the spread of borderline misinformation, and remove violative videos." Hernandez also called fact-checking a useful tool, but added it's just one piece to a larger puzzle in addressing the spread of misinformation.
On their site, YouTube states it "does not not allow misleading or deceptive content that poses a serious risk of egregious harm," and relies on clear facts when basing policies. YouTube also claims its policies — which are listed as misinformation, elections misinformation, COVID-19 medical misinformation, and vaccine misinformation — are done in partnership with externals experts and content creators.
A 2020 Pew Research study showed that a quarter, or 26%, of U.S. adults get their news from YouTube. Of that group, 59% said the site is an important way to get news (with 13% saying it's the most important way).
30% of news consumers also stated they viewed misinformation as a very big problem, while 33% saw it as a moderately big problem. Just 9% didn't see it as a problem at all, the lowest "no concern" total of all issues touched upon in the study.
YouTube has garnered plenty of criticism for their renovative actions in the last couple of months. The site removed the dislike button from videos, which prompted co-founder Jawed Karim to call it a "universally disliked change" while predicting a decline due to platform interference.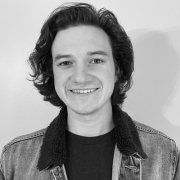 Andrew Rhoades is a Contributing Reporter at The National Digest based in New York. A Saint Joseph's University graduate, Rhoades' reporting includes sports, U.S., and entertainment. You can reach him at andrew.rhoades@thenationaldigest.com.
https://media.thenationaldigest.com/wp-content/uploads/2020/12/28111617/Youtube-Streaming-400x400-1.jpg
400
400
Andrew Rhoades
https://media.thenationaldigest.com/wp-content/uploads/2019/12/23173823/The-National-Digest-785x60-1.png
Andrew Rhoades
2022-01-15 08:00:44
2022-01-13 12:18:06
Factcheckers Slam YouTube's Allowance And Inaction Regarding Misinformation