First Woman Secretary of State, Madeleine Albright, Passes Away At 84
Madeleine Albright, the first woman in the U.S. to serve as secretary of state, has passed away at the age of 84 due to cancer, her family announced on Wednesday. "She was surrounded by family and friends," the statement read, calling her a "tireless champion of democracy and human rights." "We have lost a loving mother, grandmother, sister, aunt, and friend."
Born in Prague as Marie Jana Korbelova, Albright came over to the United States as a refugee in 1948 following a coup. Albright would eventually attend Wesley College and Columbia University, earning a PhD at the latter.
Working on the National Security Council during the Carter administration underneath Zbigniew Brzezinski, Albright would continue to climb the political heights in the administration of Bill Clinton by first serving as a U.S. ambassador to the United Nations, becoming only the second woman to hold the position.
Albright would reach the accolade of the first woman secretary of state — and 64th overall — during Clinton's second term in 1997. With a vote of 99-0, Albright became the highest ranking woman in the history of the U.S. government at the time.
In a statement, Clinton called Albright a "passionate force for freedom, democracy, and human rights" while noting few leaders have been such suited for the times they served. "Because she saw firsthand that America's policy decisions had the power to make a difference in people's lives around the world, she saw her jobs as both an obligation and an opportunity," Clinton said.
"She made the most of them in advancing peace, security, and shared prosperity [by] ending ethnic cleansing in Bosnia and Kosovo, supporting the expansion of NATO into Central Europe, [and] fighting the proliferation of nuclear weapons."
Indeed, Albright managed to accomplish all those goals — with Time Magazine calling the targeting of Muslim ethnic cleansing in Kosovo "Madeleine's War" — all while making the State Department more inclusive of religions.
One of Albright's many tactics included using jewelry and brooches as a way to send messages of undetterance and subtle shots. "I wore a bee when I was talking to [Palestinian president] Yasser Arafat, because bees sting and I needed to deliver a sharp message," Albright said in an interview with InStyle Magazine, noting the pins helped her to inject humor and personality during dire situations. "I must admit, I had a lot of fun with it."
Of course, like most politicians, Albright did have some controversial bumps in the road, which includes the lack of action made by the U.S. and U.N. during the 1994 Rwandan genocide, where between 500,000 to 800,000 Tutsi  — along with over 1 million total — deaths occurred in an ethnic cleansing. Following the tragedy, Albright wasn't afraid to voice how the event remained a haunting thought to her.
"It sits as the greatest regret that I have from the time I was U.N. ambassador and maybe even as secretary of state, because it is a huge tragedy, and something that sits very heavy on all our souls, I think," Albright said in a 2004 PBS interview, wishing that it had been possible for them to do more.
Albright's time in office would also see the 1998 Al-Qaeda bombings of U.S. embassies in Kenya and Tanzania. However, Albright rejected complaints that stronger action against the terrorist group could've helped to prevent 9/11. "It would have been very hard, pre-9/11, to have persuaded anybody that an invasion of Afghanistan was appropriate," she said in 2004.
In 2012, Albright was given the Presidential Medal of Freedom by former President Barack Obama. At her death, Albright had been a professor at Georgetown University while also serving as the chair of the Albright Stone Group, a business strategy firm she founded.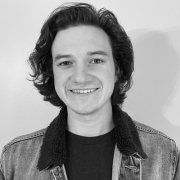 Andrew Rhoades is a Contributing Reporter at The National Digest based in New York. A Saint Joseph's University graduate, Rhoades' reporting includes sports, U.S., and entertainment. You can reach him at andrew.rhoades@thenationaldigest.com.
https://media.thenationaldigest.com/wp-content/uploads/2022/03/24124725/US-Flag-400x400-1.png
400
400
Andrew Rhoades
https://media.thenationaldigest.com/wp-content/uploads/2019/12/23173823/The-National-Digest-785x60-1.png
Andrew Rhoades
2022-03-24 10:00:45
2022-03-24 12:47:39
First Woman Secretary of State, Madeleine Albright, Passes Away At 84