Florida Officials Investigating U.S.' Third Possible Monkeypox Case
Florida health officials are currently investigating what they call a "presumptive" monkeypox case, which would make it the third possible case in the U.S. as the disease continues to see afflictions worldwide.
According to a press release by the Florida Department of Health, the investigation is being led by the Florida Department of Health in Broward County (DOH Broward), along with the Bureau of Public Health Laboratories and the Centers for Disease Control and Prevention (CDC).
The release noted the infection is related to international travel, while the person remains in isolation. DOH Broward — which is conducting epidemiological investigations to notify possible exposures — has not identified any additional cases.
On May 20, two days before the announcement of the investigation, the CDC issued a health advisory regarding recent cases in the United States. The first monkeypox case was identified on May 18, when the Massachusetts-based patient displayed skin lesions that had several features — firm, well circumscribed, and umbilicated — relating to the disease. A man in New York City is also being monitored for exhibiting a Monkeypox consistent illness.
Across the globe, more and more countries are seeing cases popping up. There is now 190 confirmed or suspected cases across 16 countries where the disease is not normally found. Spain confirmed the capital of Madrid had 30 cases Monday, while Germany has four confirmed cases.
The World Health Organization's (WHO) lead advisor Dr. David Heymann called the outbreak a "random event," stating it could have been amplified by sexual activities at two raves in Europe.
"We know monkeypox can spread when there is close contact with the lesions of someone who is infected, and it looks like sexual contact has now amplified that transmission."
A zoonotic endemic discovered back in 1958, Monkeypox has historically circulated throughout central and west African countries. However, the recent transmission of cases through sexual contact is different from past cases that have been transmitted through wild rodents and primates.
According to the CDC, symptoms of Monkeypox always include the characteristic rash, which can be followed by fevers, malaise, muscle aches, and lymphadenopathy. With recent cases including lesions in the genital and perianal regions, it could be mistaken for sexually transmitted diseases like syphilis or herpes.
Researchers believe the human-to-human transmission of Monkeypox is through "inhalation of large respiratory droplets," rather than contact with bodily fluids or indirect contact through clothing. It can also enter through broken skin or mucous membranes in the eyes, nose, or mouth.
Still, the illnesses caused by Monkeypox are mild, while no deaths related to the cases have been reported thus far. In recent times, the fatality rate of Monkeypox has hovered around 3% to 6%.
Additionally, those who catch the virus usually recover over two to four weeks. Those factoids have contributed to the lack of concern by leaders like President Joe Biden, who commented on Monkeypox during his press conference in Tokyo Monday.
"I just don't think it rises to the level of the kind of concern that existed with COVID-19, and the smallpox vaccine works for it," Biden said, adding that the U.S. has enough of the vaccine to deal with any potential outbreaks. The response was more laid back than Biden's previous comments on Monkeypox, where he called it something "everyone should be worried about."
Similar to COVID-19 protocols, the WHO advised those who contract Monkeypox and are showing symptoms to remain isolated and avoid contact, and for anyone around the infected individual to wear a mask while thoroughly cleaning hands surfaces.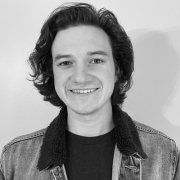 Andrew Rhoades is a Contributing Reporter at The National Digest based in New York. A Saint Joseph's University graduate, Rhoades' reporting includes sports, U.S., and entertainment. You can reach him at andrew.rhoades@thenationaldigest.com.
https://media.thenationaldigest.com/wp-content/uploads/2020/10/22112657/USA-Coronavirus-Outbreak-400x400-1.jpg
400
400
Andrew Rhoades
https://media.thenationaldigest.com/wp-content/uploads/2019/12/23173823/The-National-Digest-785x60-1.png
Andrew Rhoades
2022-05-24 09:26:57
2022-07-06 10:37:33
Florida Officials Investigating U.S.' Third Possible Monkeypox Case