Former Secretary Of State Colin Powell Dies From COVID-19 Complications
Former Secretary of State Colin Powell has passed away at the age of 84 from COVID-19 complications, his family announced on Facebook Monday morning in a statement. "We have lost a remarkable and loving husband, father, grandfather and a great American," the family stated. The family also confirmed that Powell had been vaccinated.
Powell's work for his country was polarizing, resulting in high honors and low points. Powell was born in 1937 in Harlem, New York, to immigrant parents. During college, Powell would join the Reserve Officers' Training Corps (ROTC), which would thrust him into a military career.
As an advisor sent to Vietnam during the Vietnam War, Powell was injured by a Vietnamese booby-trap in 1963, which earned him a Purple Heart. Powell would return to Vietnam for a second tour of duty in the late 1960s.
Following other tours of duty and promotions to brigadier and major generals, Powell would then serve under numerous presidents — which includes Ronald Reagan, George H. W. Bush, Bill Clinton, and George W. Bush.
In 1987, Powell was named National Security Advisor for the Reagan administration, and was then appointed to Chairman of the Joint Chief of Staffs by H. W. Bush two years later. In 2000, W. Bush appointed Powell as Secretary of State, becoming the first African-American to hold the position.
As ABC News notes, Powell saw many historic moments in history during his time in top roles, such as the fall of the Berlin Wall, the crisis in Bosnia, the end of the Soviet Union in 1991, the Gulf War, and the 1989 invasion of Panama.
In 2003, Powell's role in the invasion of Iraq was one that would haunt him for the rest of his life. Powell testified to the United Nations Security Council that the country was stockpiling weapons of mass destruction (WMD) and possessed an ongoing weapons program, helping to build support for the invasion.
However, Powell admitted in 2004 to the U.S. Congress that his intelligence reports were incorrect and that it was unlikely Iraq was harboring nuclear weapons. This monumental error would permanently hurt the legacy and reputation of Powell, who later resigned. Speaking to Larry King years after, Powell said he "regretted" his U.N. speech because of the wrong information.
George W. Bush and his wife, Laura, released a statement on Powell's passing, calling him a "great public servant" while remembering the positions he held and the impact he made during his many decades of service in the military and government.
He [Powell] was such a favorite of Presidents that he earned the Presidential Medal of Freedom – twice. He was highly respected at home and abroad. And most important, Colin was a family man and a friend. Laura and I send Alma and their children our sincere condolences as they remember the life of a great man."
Bush's former Vice President Dick Cheney, whose relationship with Powell turned bitter during the height of the Iraq and MWD conflict, also released a statement on his passing. Cheney said that Powell was a "trailblazer and a role model for so many," and was someone who "loved his country and served her long and well."
Following his retirement, Powell would write a memoir titled "It Worked For Me: In Life And Leadership" in 2012 that looked back on his life and the lessons he learned, while also addressing the more tainted parts of his career.
NBC News explained that in recent years, Powell had become highly critical of the Republican party. Powell called Donald Trump a "national disgrace" in leaked emails back in 2016, while also saying he could no longer call himself a Republican following the Jan. 6 riots at the Capitol.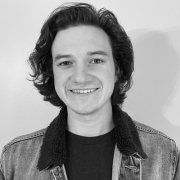 Andrew Rhoades is a Contributing Reporter at The National Digest based in New York. A Saint Joseph's University graduate, Rhoades' reporting includes sports, U.S., and entertainment. You can reach him at andrew.rhoades@thenationaldigest.com.
https://media.thenationaldigest.com/wp-content/uploads/2021/10/20110627/National-Cemetery-400x400-1.jpg
400
400
Andrew Rhoades
https://media.thenationaldigest.com/wp-content/uploads/2019/12/23173823/The-National-Digest-785x60-1.png
Andrew Rhoades
2021-10-18 16:00:39
2021-10-20 11:06:40
Former Secretary Of State Colin Powell Dies From COVID-19 Complications