Four Killed In Tulsa Hospital Shooting As Senate Has "Framework" For Gun Legislation
Four people were killed as a gunman opened fire at Saint Francis Hospital in Tulsa, Oklahoma Wednesday, authorities reported. The unidentified gunman, described as being between 35 to 40 years old, is also dead from a self-inflicted gunshot wound.
Among the four deaths are 10 injuries, none of which are life-threatening. The shooting occurred shortly before 5:00 p.m., with authorities arriving around 4:56 p.m. The gunman and victims were found on the floor five minutes later.
According to Tulsa Police Capt. Richard Meulenberg, the gunman shot himself as police were attempted to break down a stairwell door in order to enter the medical building. The victims appear to be a mix of hospital employees and patients.
Federal sources identified the gunman's weapon as an AR-15 style firearm, while a semiautomatic pistol while also found on the scene. "It was just madness inside, with hundreds of rooms and hundreds of people trying to get out of the building," Meulenberg told CNN. While a motive has yet to be identified, the gunman's activity and targets suggest to Meulenberg this was not simply a random act of violence.
"He very purposefully went to this location, went to a very specific floor, and shot with very specific purpose. This was not a random shooting by this individual."
The shooting comes a little over a week after 19 students and two teachers were killed at an elementary school in Uvalde, Texas and follows up a Memorial Day weekend that, according to the Gun Violence Archive, saw nine killed and 60 injured across 14 mass shootings.
While a mass shooting is considered by the Gun Violence Archive to be one where at least four people are shot, it also kept track of all gun violence across the weekend (from 5:00 p.m. May 27 to 5:00 a.m. May 31), which resulted in 156 deaths and 412 injuries. By the archive's definition, there have been 233 mass shootings since January.
The stretch of mass shootings has resulted in waves of calls for gun reform, and it appears change — or at least the effort to make it — may be in sight. Speaking to NBC News, a source close to talks confirmed that Democratic and Republican negotiators have met to discuss a gun legislation as a response to the Uvalde shooting. "There is a framework for a bill," the source said.
That group is made up of nine bipartisan senators, which includes Chris Murphy and Richard Blumenthal (D-Conn.), Kyrsten Sinema (D-Ariz.), Joe Manchin (D-W.Va.), Martin Heinrich (D-N.M.), Pat Toomey (R-Pa.), Susan Collins (R-Maine), Lindsey Graham (R-S.C.), and Bill Cassidy (R-La.).
Collins stated that rapid progress is being made toward a "common sense package" that would garner support from both parties. The negotiators worked over the weekend, breaking up into smaller groups to focus on different elements like expanded background checks, incentives for state red flag laws, and funding for mental health services.
According to the source, the group is being "reasonable and focusing on what can both pass and save lives," not leaving out anything that they believe could be done. "We are all speaking multiple times a day. There is still significant work to do and hurdles to overcome," Blumenthal said.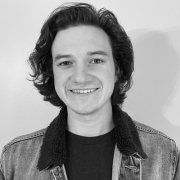 Andrew Rhoades is a Contributing Reporter at The National Digest based in New York. A Saint Joseph's University graduate, Rhoades' reporting includes sports, U.S., and entertainment. You can reach him at andrew.rhoades@thenationaldigest.com.
https://media.thenationaldigest.com/wp-content/uploads/2022/06/02135659/EnoughMassShooting-400x400-1.jpg
400
400
Andrew Rhoades
https://media.thenationaldigest.com/wp-content/uploads/2019/12/23173823/The-National-Digest-785x60-1.png
Andrew Rhoades
2022-06-02 09:00:25
2022-06-06 17:08:57
Four Killed In Tulsa Hospital Shooting As Senate Has "Framework" For Gun Legislation