France To Allow Apple To Sell iPhone 12s Again After Meeting Radiation Standards
France may now allow Apple to sell their 12th generation iPhone model after weeks of the nation citing the device's alleged high levels of electromagnetic radiation. Now, Apple has apparently met France's electromagnetic radiation standards, allowing the company to start selling the phone again. 
France's L'Agence Nationale des Fréquences, or ANFR, confirmed this week that the iPhone 12 met the standards after Apple issued a new software patch for the phone.
According to Gizmodo, the agency stated they tested the phone's specific radiation absorption rate, which measures the level of radio waves emitted by the device, and found that the iPhone 12 was back in compliance with the nation's standards after the patch. 
Once Apple patches all iPhone 12s, they will be able to sell the devices in France again. 
It was about two weeks ago that France initially put a stop to the sales of iPhone 12s throughout the country after the ANFR claimed the device didn't meet radiation standards. Other nations such as Belgium and Germany followed suit and began testing the devices themselves as well. 
Apple has consistently claimed that the issue isn't actually with their phones, but instead with France's, and the EU in general's, testing standards. They stated that the new software patch simply "accommodates" the testing protocols. 
According to Gizmodo, "The ANFR said the tests were performed by an accredited laboratory and found the SAR was 3.94 W/kg (watt per kilogram) after the update compared to 5.74 W/kg before the update. The measurements were taken when phones are kept close to the body, such as inside a user's pocket."
"France and other EU countries have placed limits on the amount of electromagnetic radiation that can be absorbed by a body. According to the French regulatory agency, the country monitors all waves between 100 kHz and 10 GHz," the publication explained. 
According to the World Health Organization, there isn't any definitive science that proves there are major health consequences to exposure from low-level electromagnetic fields and waves. However, the recent wave of 5G conspiracy theories spreading online hasn't helped when it comes to people worrying about radiation in their personal devices.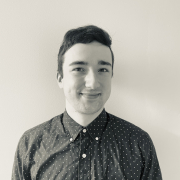 Eric Mastrota is a Contributing Editor at The National Digest based in New York. A graduate of SUNY New Paltz, he reports on world news, culture, and lifestyle. You can reach him at eric.mastrota@thenationaldigest.com.
https://media.thenationaldigest.com/wp-content/uploads/2023/09/29131123/iphone-400x400-1.gif
400
400
Eric Mastrota
https://media.thenationaldigest.com/wp-content/uploads/2019/12/23173823/The-National-Digest-785x60-1.png
Eric Mastrota
2023-09-29 10:30:51
2023-09-29 13:11:45
France To Allow Apple To Sell iPhone 12s Again After Meeting Radiation Standards