Has "Missing White Woman Syndrome" Played Into Gabby Petito's Coverage?
In the past weeks, the nation has been captivated by the tragic story of Brian Laundrie and Gabby Petito, a young engaged couple that had set out on a road trip to explore the natural west.
The van-dwelling, wanderlust-filled pair's travels have ended with authorities discovering Petito's remains in Bridger-Teton National Park, Wyoming, while a manhunt for Laundrie is still ongoing.
One of the more notable aspects of this saga includes the explosion of media coverage of the disappearance and the surrounding circumstances, along with fierce public reaction on social media platforms like Twitter. This has led to some claiming it to be a case of "missing white woman syndrome."
Termed by the late PBS news anchor Gwen Ifill, missing white woman syndrome, or MWWS, is the phenomenon of a disappeared or jeopardized white girl or woman, typically in the middle or upper classes, being given intense preferential treatment when it comes to news media coverage.
In contrast, the disappearances of individuals belonging to minority groups such as latinos, indigenous, and blacks are claimed to be given less intense coverage or completely overlooked altogether.
A 2016 study published in the Journal of Criminal Law and Criminology provided some evidence to support the MWWS theory, citing that blacks are less likely to appear in the news or have a significant amount of coverage.
Women, specifically caucasian, in the study were "consistently overrepresented on both the individual and article levels and across all sources."
Syracuse University professor of communications Carol Leibler elaborated further on how MWWS has played into Petito's coverage, noting her characteristics were just as important in attracting attention as the color of her skin:
"The causes for MWWS are complex and reflective of dominant ideologies of white supremacy and beauty ideals. It's not just that Gabby Petito was white: She was young, thin, fit, blond. In other words, she fit societal definitions of beauty."
Social definitions are also contested to be a reason for the sparse in-depth coverage of minority disappearances, particularly the prejudice notions that most black people are runaways or involved in crime.
There are other arguments as to why MWWS persists, one of which is a clear lack of diversity among journalists. In 2018, a Pew Research Center report found that non-hispanic white individuals make up three-quarters, or 77%, of newsrooms.
Additionally, a 2017 Women's Media Center's survey determined that women of color made up just 8.08% of journalists in the 661 participating newsrooms. Advocates for more diverse newsrooms feel that better senses and ideas regarding racial and social issues, along with a wider range of coverage, are more easily attainable in that kind of setting.
The heavily-discussed emergence of MWWS in the Petito homicide case has led to multiple journalists interjecting their own opinions, some of which resulted in disagreements over appropriateness.
In one recent instance, KTUV news anchor Frank Somerville was indefinitely suspended for attempting to bring awareness to how the disappearances of black people and other races are not given as much attention as white people are during a segment on Petito.
Even Petito's family hasn't turned a blind eye to the racial inequality that has risen up in these horrific developments. Instead, they have used this as an opportunity to help others who are or have been in their situation.
Joe Petito, the father of Gabby, announced that the family is starting a foundation in honor of his daughter that is dedicated to help find missing individuals through "guidance and resources."
Petito recognized the outcry of disparity in coverage during a press conference and sent a message to reporters, saying that "it's on all of you" when it comes to providing help for those missing.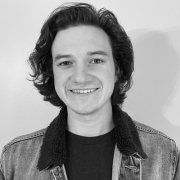 Andrew Rhoades is a Contributing Reporter at The National Digest based in New York. A Saint Joseph's University graduate, Rhoades' reporting includes sports, U.S., and entertainment. You can reach him at andrew.rhoades@thenationaldigest.com.
https://media.thenationaldigest.com/wp-content/uploads/2021/10/05093631/Breaking-News-400x400-1.jpg
400
400
Andrew Rhoades
https://media.thenationaldigest.com/wp-content/uploads/2019/12/23173823/The-National-Digest-785x60-1.png
Andrew Rhoades
2021-10-05 09:00:24
2022-07-12 14:57:19
Has "Missing White Woman Syndrome" Played Into Gabby Petito's Coverage?