Hong Kong Pro-Democracy Media Outlet Forced To Close After Raids And Arrests
Hong Kong's Stand News, a nonprofit, pro-democracy media outlet, was forced to shut down Wednesday after over 200 police officers swiftly initiated a raid on its office and arrested several editors, journalists, and other members.
According to the Associated Press, Stand News' website and social media will be taken down, while all of the outlets' employees have been released immediately. Authorities additionally seized what they referred to as "relevant" journalist materials, while freezing News Stands' assets.
Among the several arrested was pop star Denise Ho, a board member who CNN notes became the face of the pro-democratic movement in Hong Kong, having appeared before the United Nations and the U.S. Congress.
Others taken include former editor-in-chief Chung Pui-Keun, socialite Christine Fang, legislator Margaret Ng, and acting chief editor Patrick Lam. The police National Security Department has yet to officially refer to their detainees by names, only specifying ages and genders in press releases.
According to the national security police, those arrested were accused of "conspiracy to publish seditious material," a law that goes back all the way to British colonialism times. AP noted that if found guilty, the convicted could face up to two years in prison and a fine up to 5,000 Hong Kong dollars, or $640 U.S. dollars.
In a press conference, police National Security Department senior superintendent Li Kwai-wah claimed they weren't targeting only reporters and media, but "national security offenses." As to how the media could avoid committing offenses, Li simply stated to "not be biased," and that reporters should know to be responsible. "That's all I can give you," Li said.
In June, Apple Daily was also shut down by Hong Kong authorities for similar "seditious" writing and had $2.5 million of its assets frozen. Editor — as well as the founder, Jimmy Lai Chee-ying — have been given new sedition charges as they continue to await their trial.
Following Apply Daily's shutdown, Stand News suspended their subscriptions in addition to removing  older op-ed and comment pieces. This was done as a way to prevent their supporters' money from being wasted in the event they were cracked down on as well.
Now, others are worried that Stand News' end could signal the death of democracy in the region. Speaking to The Guardian, exiled pro-democracy advocate expressed that other outlets using freedom of speech could see similar consequences.
"They are making it illegal to do honest reporting. If you 'incite hatred' to the government by reporting truthful news, you are also subject to this law, which means you can only talk about the positive side of the government now. This is the signal they are trying to send."
In a statement, the Hong Kong Journalist Association (HKJA) also showed their concern over the arrests while urging the government to protect press freedom in accordance with the Basic Law, a mini constitution. HKJA also acknowledge that their own chairman — and Stand News deputy assignment editor — Ronson Chan Ron-sing while taken by police. The AP  reported Chan was later released.
Journalism isn't the only platform where Hong Kong is limiting democracy and freedom of speech. NBC News noted that no politicians from any pro-democratic party ran during the Chinese territory's legislative election held in late Dec. Many have been either barred from running, are in prison, or exiled.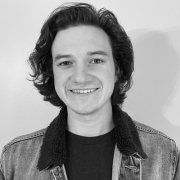 Andrew Rhoades is a Contributing Reporter at The National Digest based in New York. A Saint Joseph's University graduate, Rhoades' reporting includes sports, U.S., and entertainment. You can reach him at andrew.rhoades@thenationaldigest.com.
https://media.thenationaldigest.com/wp-content/uploads/2021/12/30180740/Hong-Kong-China-Flags-400x400-1.jpg
400
400
Andrew Rhoades
https://media.thenationaldigest.com/wp-content/uploads/2019/12/23173823/The-National-Digest-785x60-1.png
Andrew Rhoades
2021-12-30 11:07:25
2021-12-30 18:09:07
Hong Kong Pro-Democracy Media Outlet Forced To Close After Raids And Arrests