Hong Kong Will Give $1,200 To Each Of Its Citizens
Hong Kong has been in the news quite a bit within the past six months. Between ongoing protests regarding discontent with the current political climate and the more recent coronavirus outbreak, the citizens of Hong Kong deserve to feel safe again. 
The protests and health emergency in Hong Kong has caused its economy to slump into a recession during the third quarter of 2019; the city is also expected to record its first budget deficit in 15 years due to the declining economy. Financial Secretary Paul Chan expects the situation to only get worse, however, the  government is implementing a program to give its citizens a bit of a financial cushion during these trying times. 
Paul Chan addressing the Legislative Council, Feb. 26th 2020
The metropolitan and financial hub made an announcement on Wednesday (2/26) in which they stated that every Hong Kong resident over the age of eighteen will receive 10,000 yen (about $1,200) as a part of a 120 billion yen stimulus package that is meant to be distributed amongst the cities citizens. The program is estimated to benefit around seven million people. 
"Hong Kong's economy is facing enormous challenges this year. The outlook is far from promising in the near term. Hong Kong's economy has been dragged by a host of headwinds that percolated last year, including fallout from months of mass protests, the ongoing US-China trade war and the slowing global economy. Now, it is also confronting the spread of the novel coronavirus, which has dealt a severe blow to economic activities and sentiment in Hong Kong," Chan said to Hong Kong's Legislative Council.
Chan went on to explain that the money will be coming from a fund that was specifically established "in view of the deteriorating economic and employment conditions as a result of the coronavirus epidemic." In addition to the financial compensation of 10,000 yen, Chan also stated that income tax would be greatly slashed for certain residents depending on their income bracket, however, they predict that it will benefit up to 2 million Hong Kong taxpayers, based on census data. 
Additionally, housing authorities are giving low-income individuals who are living in public housing a month of free rent and the same perk will be given to 200,000 residents living in underprivileged households, which will also be determined by financial census data. The goal of all of this is to prevent the economy from getting any worse, and maintaining where it is now so that there's more of a chance that it will bounce back. 
The budget deficit for 2020 is already way above what Hong Kong is used too, so it's important that the government tries to protect its citizens, especially when they have a multitude of other issues to be concerned with, like their general health and safety. Luckily, Hong Kong has about $145 billion in fiscal reserves as a financial cushion to combat the deficit and benefit its citizens. In the long run, the city should be able to reverse the economic damage that has been inflicted. 
"[I] believe the economy will be able to bounce back in the long term. Although the impact of the epidemic on our economy in the near term could possibly be greater than that of the SARS outbreak in 2003 … Hong Kong's economic fundamentals remain solid. The economy of Hong Kong should be able to recover once the epidemic is over," Chan said.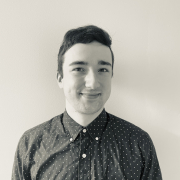 Eric Mastrota is a Contributing Editor at The National Digest based in New York. A graduate of SUNY New Paltz, he reports on world news, culture, and lifestyle. You can reach him at eric.mastrota@thenationaldigest.com.
https://media.thenationaldigest.com/wp-content/uploads/2020/02/26162232/Hong-Kong-400x400-1.jpg
400
400
Eric Mastrota
https://media.thenationaldigest.com/wp-content/uploads/2019/12/23173823/The-National-Digest-785x60-1.png
Eric Mastrota
2020-02-26 14:57:49
2020-04-09 15:50:01
Hong Kong Will Give $1,200 To Each Of Its Citizens