House Flipping Is Heading Upwards, But Profit Margins Are Down
According to a report published by Attom, the house flipping rate in the U.S. is trending upward. 79,733 single family homes and condominiums were flipped in the second quarter of 2021, coming out to a rate of 4.9% in all second quarter home sales (one in 20)— which Attom notes is the first increase in over a year.
The second quarter (which consists of April, May, and June) flipping percentage is up from 3.5% in the first quarter (January, February, March). However, both percentages are far from the 6.8% the house flipping market saw back in the second quarter of 2020.
House flipping is typically defined as buying and selling a house within a 12-month time period. As you may have seen on popular TV shows such as HGTV's "Flip or Flop" or "Fixer Upper," home flippers renovate or improve their properties in order to create a bigger return on investment (ROI) when they eventually sell.
Like many tactics in real estate, the process and end result of house flipping can greatly fluctuate and depends on a variety of factors, from the types of improvements and costs needed to the location and market that the property has.
The gross profit on an average house flipping rose to $67,000, up by 2.5% from $65,400 in the first quarter. These profit numbers are up from 2020 and are some of the highest totals since 2005. However, while the gross profits may be promising, CNBC explains that the ROI (which is calculated after adding in flip costs) have taken some sizable hits in the past quarters.
"The return was just 33.5% in the second quarter, down from 37% in the quarter before and down from 40% in the second quarter of 2020. Investors are now seeing the lowest returns since 2011, when the housing market had yet to begin its recovery from the subprime mortgage crash."
CNBC notes that there are a number of influences that contribute to these returns, which includes the tough reality that renovating a house is much more costly now due to inflation and the supply-chain being heavily impacted by the pandemic. Home-flippers also tend to be just one person or a small group, which impacts just how much (or little) discounted resources they have at their disposal.
While ROI was down nationwide, some populated areas saw terrific boons of returns. Among the metropolitan areas that have experienced the highest ROI rates in the second quarter of 2021 are Oklahoma City (196.4%), Fargo, N.D. (185.7%), Pittsburgh (154.2%), Omaha, Neb. (135%), and York, Penn. (115.%).
If you're a lover of renovating while munching on cheesesteaks or crab cakes, you're in luck. Along with Oklahoma City and Pittsburgh, Philadelphia (100%), Buffalo (93.3%), and Baltimore (90.5%) were among metro areas with at least a population of one million that saw the largest returns in the second quarter.
Meanwhile, midwestern and southern areas such as Gulfport, Miss., College Station, Texas, and Corpus Christi, Texas had the smallest investment returns, seeing losses of up to 7.8%. These towns also dealt with considerably small raw profits.
If you have an interest in real estate and think you could manage despite the tough profit margins, house flipping could be a viable market to jump on while it's growing. USA Today touched down on a number of tips for flipping beginners. Studying and knowing your market is the first and most important duty, as your location will heavily impact your potential profits and returns (as evident above).
Setting a budget and timeline is also an important goal. USA Today specifically emphasized the 70% rule— which is how much you should spend on the property when keeping in mind how much you want to sell it for and how much it will cost to renovate.
Lastly, you should stay away from making too many improvements. If not, you run the risk of either becoming too attached to the property, or ruining your potential ROI when the profit doesn't cover the vast amount of changes you made.
There is another positive, which is that as Attom notes, the average time it takes to flip a house— 147 days in the second quarter— is the lowest it's been since 2010. That's great for potential investors who don't want to be wrapped up in a long-term project.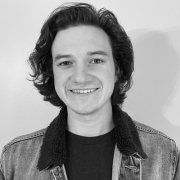 Andrew Rhoades is a Contributing Reporter at The National Digest based in New York. A Saint Joseph's University graduate, Rhoades' reporting includes sports, U.S., and entertainment. You can reach him at andrew.rhoades@thenationaldigest.com.
https://media.thenationaldigest.com/wp-content/uploads/2021/10/12093211/Kitchen-Home-Renovation-400x400-1.jpg
400
400
Andrew Rhoades
https://media.thenationaldigest.com/wp-content/uploads/2019/12/23173823/The-National-Digest-785x60-1.png
Andrew Rhoades
2021-10-12 09:30:50
2021-10-12 09:32:32
House Flipping Is Heading Upwards, But Profit Margins Are Down