If China Invades Taiwan, Biden Confirms U.S. Military Would Intervene
While United States government officials already have set opinions on how to proceed in the event of a Chinese invasion of Taiwan, it appears not everyone is on the same page. On Monday, President Joe Biden stated that if such a situation developed, the U.S. would intervene military.
Biden gave his remarks during a joint press conference in Tokyo with Japanese Prime Minister Fumio Kishida when asked if the U.S. would go further to help Taiwan in an invasion than it did with Ukraine's conflict with Russia.
"Yes. That's the commitment we made," Biden stated. "We agree with the One China policy. We signed on to it, and all the attendant agreements made from there, but the idea that it can be taken by force, just taken by force, is [just not] appropriate."
Biden gave further thoughts on the rising tensions between the two territories, saying a conflict would dislocate the entire region, similar to how Russia's attacks have had shockwaves throughout Europe. Biden also stated that China is "already flirting with danger right now by flying so close and all the maneuvers they're undertaking."
However, the White House downplayed his statements, saying they don't reflect a change in policy. It's the third time in past months Biden has made a comment about Taiwan protection, only for the White House to give opposing views.
"As the President said, our policy has not changed. He reiterated our One China policy and our commitment to peace and stability across the Taiwan Strait. He also reiterated our commitment under the Taiwan Relations Act to provide Taiwan with the military means to defend itself."
According to the One China policy, the U.S. recognizes China's position that there is only one Chinese government and that Taiwan is a part of China, but the U.S. hasn't recognized the country's claim to the self-governing island. China, meanwhile, believes a reunification between Taiwan and the mainland is a necessity – one that would likely take an armed conflict to make happen.
According to administration aides speaking to CNN, several of Biden's top administration officials were caught off caught by his remarks. Biden running off-script and giving unexpected statements has become a running occurence in recent weeks. In late April, the President said that Vladimir Putin "cannot remain in power," causing a media stir. The White House and allies backtracked those claims afterwards.
Responding to Biden's comments, China expressed its "strong dissatisfaction and firm opposition," noting it would not allow any external force to interfere with its internal affairs. Speaking to reporters, Foreign Ministry spokesman Wang Wenbin stated that Taiwan is an "inalienable part of China's territory."
"On issues touching on China's core interests of sovereignty and territorial integrity, China has no room for compromise or concession," Wenbin said. "No one should underestimate the firm resolve, staunch will and strong ability of the Chinese people in defending national sovereignty and territorial integrity."
As CNN noted, the U.S. has supplied Taiwan with defensive weapons, similar to the help it has given Ukraine throughout the Russian invasion that is now in its third month. Taiwan — which consists of a population of over 23 million — would certainly need help in a conflict.
China's armed forces dwarf any potential resistance thanks to its expected 2022 spending of 1.45 trillion yuan ($230.16 billion USD) on defense. In terms of activity duty personnel, China possesses around 2 million while Taiwan boasts just 163,000.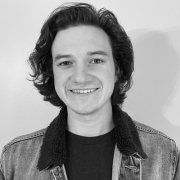 Andrew Rhoades is a Contributing Reporter at The National Digest based in New York. A Saint Joseph's University graduate, Rhoades' reporting includes sports, U.S., and entertainment. You can reach him at andrew.rhoades@thenationaldigest.com.
https://media.thenationaldigest.com/wp-content/uploads/2022/05/23145407/China-Taiwan-400x400-1.jpg
400
400
Andrew Rhoades
https://media.thenationaldigest.com/wp-content/uploads/2019/12/23173823/The-National-Digest-785x60-1.png
Andrew Rhoades
2022-05-23 09:00:51
2022-05-23 14:54:59
If China Invades Taiwan, Biden Confirms U.S. Military Would Intervene