Jason Momoa And Lisa Bonet Announce Split After 16 Years
"Aquaman" and "Dune" star Jason Momoa and his wife, actress Lisa Bonet, have announced on their Instagram account that they're splitting after 16 years. The couple married in October of 2017.
"We have all felt the squeeze and changes of these transformational times… A revolution is unfolding ~and our family is no exception… feeling and growing from the seismic shift occurring," the post read. "And so~ We share our Family news~ That we are parting ways."
The ex-couple said they didn't announce the news simply because it's newsworthy, but because they can go about their lives with "dignity and honesty." The statement continued, saying that "the love between us carries on, evolving in ways it wishes to be known and lived."
The couple concluding their joint announcement mentioning their unwavering devotion to life and their children. "May Love Prevail. J & L." Momoa, 42, and Bonet, 52, met at a jazz club back in 2005 through mutual friends. Since that time, they've had two children together – 14-year-old Lola and 12-year-old Nakoa-Wolf.
The couple's wedding in 2017 was done in complete secret, which was only revealed after a leak. "I thought it would have stayed that way, but some a–hole leaked it and I will find you," Momoa told Entertainment Tonight at the time.
Hours before the announcement, Momoa's next blockbuster — "Aquaman and the Lost Kingdom" — finished the final day of filming, with director James Wan sharing a photo of him, Momoa, and co-star Patrick Wilson laughing.
Momoa first broke out onto the Hollywood scene thanks to his performance in "Game of Thrones" as Khal Drogo, where he formed a lasting chemistry and friendship with co-star Emilia Clarke – who some fans were quick to blame for the couples' breakup.
Bonet got her start on "The Cosby Show" as Denise Huxtable. Speaking to James Corden in 2017, Momoa said Bonet's time as Denise was what caught his attention in the first place at the age of 8.
"I was like, 'Mommy, I want that one,'" the "Dune" star said. "I'm like, 'I'm going to stalk you for the rest of my life and I'm going to get you.'" Momoa joked he didn't tell Bonet this until after she had had the two children.
When they met at the club, Momoa had quite the reaction. "I turned around to my friend and I was like, 'Ahhh!' I had f—— fireworks going off inside, man." The actor had even donned a matching hair style for the occasion.
Bonet will now be going through her second divorce, the first having been with singer Lenny Kravitz in 1993. Bonet shared a daughter with Kravitz — Zoë — who Momoa helped raise. Both Kravitz's and Momoa became close in the process.
Back in late December, Bonet had hinted at the couples' pending split in an interview with Marissa Tomei, saying "learning how to be new" was calling her in life. "We've eliminated all this extra noise, and now it's time to grow our roots deeper into our own values," Bonet said.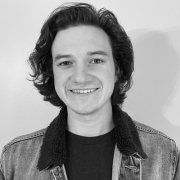 Andrew Rhoades is a Contributing Reporter at The National Digest based in New York. A Saint Joseph's University graduate, Rhoades' reporting includes sports, U.S., and entertainment. You can reach him at andrew.rhoades@thenationaldigest.com.
https://media.thenationaldigest.com/wp-content/uploads/2021/02/01111104/Marriage-400x400-1.jpg
400
400
Andrew Rhoades
https://media.thenationaldigest.com/wp-content/uploads/2019/12/23173823/The-National-Digest-785x60-1.png
Andrew Rhoades
2022-01-14 08:00:57
2022-01-13 14:26:14
Jason Momoa And Lisa Bonet Announce Split After 16 Years