Jimbo Fisher Fires Back At Nick Saban: 'Some People Think They're God'
Even in the offseason, college football rivalries never disappoint. Jimbo Fisher shot some fiery comments back at Nick Saban after the Alabama coach stated that Texas A&M "bought every player" in its top-ranked 2022 recruiting class.
"We never bought anybody," Fisher angrily said in a press conference Wednesday night. "No rules are broken. Nothing was done wrong. It's a shame that you've got to sit here and defend 17-year-old kids and families and Texas A&M. Because we do things right. We're always going to do things right. We're always going to be here. We're doing a heck of a job."
Among Texas A&M's class of 30 commitments and two transfers includes eight five-star prospects — including defensive linemen Walter Nolen, the second-ranked player nationally — and 20 four-star prospects. As ESPN notes, the class is regarded as the top class in the era of recruiting rankings.
The 56-year-old head coach didn't name the seven-time National Champion Saban personally, but wasn't coy about who he was referring to either. "It's despicable that a reputable head coach can come out and say this when he doesn't get his way," Fisher said.
"The narcissist in him doesn't allow those things to happen. It's ridiculous when he's not on top." Fisher also signaled that Saban — whose own 2022 recruiting class is ranked second by 247Sports with three five-star players — has his own skeletons in the closet.
"Some people think they're God. Go dig into how God did his deal. You may find out a lot of things you don't want to know. We build him up to be the czar of football. Go dig into his past, or anybody's that's ever coached with him. You can find out anything you want to find out, what he does and how he does it. It's despicable."
Fisher, who was the offensive coordinator and quarterback coach on Saban's staff at LSU from 2000 to 2004, negatively compared that time to his time spent learning under Florida State's Bobby Bowden. "There's a reason people I ain't back and worked for [Saban]. Don't wanna be associated with him."
Saban's comments first arose during a meeting with business leaders Wednesday night. "I mean, we were second in recruiting last year. A&M was first," Saban said. "A&M bought every player on their team — made a deal for name, image, likeness. We didn't buy one player, all right? But I don't know if we're gonna be able to sustain that in the future because more and more people are doing it. It's tough."
Saban stated that Alabama players made $3 million doing it the "right way" and that only 25 players were able to leverage NIL ("name, image, and likeness") deals. Saban also claimed the problem with the NIL deals — which were established in 2021 after a long fight over college players' entitlements to financial compensation — is that coaches are "trying to create an advantage for themselves."
Saban isn't a stranger to controversy. He previously rebutted claims that Alabama used NIL deals to entice prospects to the school. "We never cheated to get a player. We never paid players to come to our school," he said.
It's not the first time Fisher has blasted NIL claims, either. In February, he defended the school after Ole Miss head coach Lane Kiffin took a dig at them, saying Texas A&M would incur a luxury tax on the 2022 class. Nick Saban made comments similar to the ones said Wednesday at that time as well, though he later said he "wasn't accusing anybody."
Suffice to say, the off-field drama will certainly contribute to the SEC schools' bitterness against each other. While Alabama holds an 11-3 all-time record versus Texas A&M, the Aggies broke an eight-year losing streak in 2021, winning 41-38. The teams will face off this year in Tuscaloosa on Oct. 8.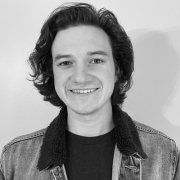 Andrew Rhoades is a Contributing Reporter at The National Digest based in New York. A Saint Joseph's University graduate, Rhoades' reporting includes sports, U.S., and entertainment. You can reach him at andrew.rhoades@thenationaldigest.com.
https://media.thenationaldigest.com/wp-content/uploads/2022/05/20092903/Football-400x400-1.jpg
400
400
Andrew Rhoades
https://media.thenationaldigest.com/wp-content/uploads/2019/12/23173823/The-National-Digest-785x60-1.png
Andrew Rhoades
2022-05-21 16:00:37
2022-05-20 09:29:24
Jimbo Fisher Fires Back At Nick Saban: 'Some People Think They're God'