Sonoma County Wildfires Force Over 200,000 Californians To Evacuate
California is finding themselves devastated again this month, as over 200,000 individuals have been evacuated from their Northern Californian homes in an effort to protect themselves from massive wildfires that are now spreading. The Kincade Fires have now spread to parts of Sonoma Country due to an increase in powerful winds this past weekend. According to The Washington Post, California Governor Gavin Newsom has declared a statewide emergency now that the fires have touched down on both ends of the state. 
The Kincade Fire has burned through 54,000 acres of land (Post), as of Sunday night (10/27/19). California Fire has announced that so far the fires are only 5% contained, and anyone evacuated should remain where they are until further notice is given. A total of 94 major structures have been destroyed, one of which being the Soda Rock Winery, a widely popular tourist destination.
"An evacuation order has been issued for the Markwest/Larkfield Wikiup area due to a fast moving fire. If still in this area, you need to evacuate immediately.Residents in the area had received evacuations before. This is a warning for those who may have not left. #KincadeFire" tweeted from the official County of Sonoma account. 
Earlier this month Pacific Gas and Electric cut off the Bay area's power in a greater attempt to prevent wildfires such as this one from occurring. However, clearly the efforts didn't work as effectively as hoped, and those 1.3 million individuals who had their power cut are now still left without electricity due to the wildfire itself, or in an attempt to prevent further spreading and electrical issues. In addition, Sonoma County announced that all 40 schools within its system will be closed both today and tomorrow, Tuesday the 29th, which is affecting over 70,000 students (Post). 
In addition to the 1.3 million individuals who lost power due to PG&E's "preventative measure" initiative, the company has now also cut 23,000 Sonoma County customers power, according to Twitter. 
"PG&E has shut off gas to 23,000 customers in northern Sonoma County near the #Kincadefire footprint. More gas shut-offs further south, including Sebastopol and north Santa Rosa, may be in the works, depending on the fire's motion," – @wsreports
Two firefighters have been injured in the process of containing these now massive wildfires, and over 3,400 personnel are out there fighting to contain these flames as much as possible. Their focus has been on the Sonoma County area, and the North Bay regions of California in general. These areas have seen a devastating period of extreme winds that not only fuel the fires to grow larger, but spread them as well. The winds have luckily calmed down this morning after a brutal 36 hours, and now first responders are focused on containing the fire in general and doing damage control. 
According to the Post, the air condition in the Northern Bay California regions have already been reaching a record high in dryness levels. This has caused a "Red Flag" warning to be distributed throughout the Bay area, which basically means the weather is in a critical condition that is dangerous, and can spread easily, making evacuation mandatory. The National Weather Service also told the Post that they're expecting another round of heavy winds this Tuesday, and predict it will last through Wednesday afternoon. The wind threat is enough to maintain a "Red Flag" warning surrounding the Bay Area, as they are expecting wind speeds to reach up to 65 miles per hour. 
The main goal is preventative care, rescue, and most importantly containment of the already huge wildfire that's spreading throughout the state.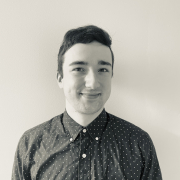 Eric Mastrota is a Contributing Editor at The National Digest based in New York. A graduate of SUNY New Paltz, he reports on world news, culture, and lifestyle. You can reach him at eric.mastrota@thenationaldigest.com.
https://media.thenationaldigest.com/wp-content/uploads/2019/10/30122223/Wildfires-400x400-1.jpg
400
400
Eric Mastrota
https://media.thenationaldigest.com/wp-content/uploads/2019/12/23173823/The-National-Digest-785x60-1.png
Eric Mastrota
2019-10-28 11:43:01
2020-04-09 15:52:34
Sonoma County Wildfires Force Over 200,000 Californians To Evacuate