Kyrie Irving Continues His Stance Against The COVID-19 Vaccine As Nets Forbid Him From Playing
As the NBA season gets ready to kick off tonight, one of its biggest stars has grabbed the spotlight – but for all the wrong reasons. Brooklyn Nets guard Kyrie Irving has refused to receive the COVID-19 vaccination, which could have severe consequences.
Irving took to Instagram Live last Wednesday night, stating that he's unvaccinated, has no plans to retire, and claims he was promised a vaccine exemption from the NBA. "I'm not going to be used as a person in this agenda," Irving said. "This is my life, I get to do whatever I want."
Irving did clarify multiple times during the stream that this has nothing to do with his team or teammates, but rather "what's going on in the world." Irving also stressed that this situation is "bigger than basketball."
Irving isn't the only NBA star who has spoken out against receiving a vaccination. Golden State Warriors forward Andrew Wiggins had been strongly opposed, saying in March that he would have to be forced and that he applied for religious exemption, which was denied. Wiggins eventually got the shot, although he said it was "not something I wanted to do."
Nets' general manager Sean Marks released a statement on Irving, saying that while the player has a right to his own choice regarding the vaccination, he will not be eligible to play for the Brooklyn Nets as long as he remains a "part-time" player.
Given the evolving nature of the situation and after thorough deliberation, we have decided Kyrie Irving will not play or practice with the team until he is eligible to be a full participant. Kyrie has made a personal choice, and we respect his individual right to choose. Currently the choice restricts his ability to be a full-time member of the team, and we will not permit any member of our team to participate with part-time availability.
As CBS Sports notes, while the Nets could have played Irving in road games, they opted otherwise in order to show they want his full availability. Under New York City's current vaccine mandate — which requires at least one dose in order to use indoor dining, fitness, and entertainment — Irving would be unable to play in home games at the Barclays Center.
In regards to whether the NBA was involved in the decision or whether the team will face disapproval from the NBA Player's Association, Marks said that all parties that "needed to be consulted on this, were" and that conversations with Irving went "good."
Irving would also stand to lose money for missing games. Irving signed a four-year, $136 million contract with the Nets in 2019. In 2021-22, Irving is set to earn a salary of $34,916,200, all of which is guaranteed. However, the star hasn't showed any concern for possible financial losses. "It's not always about the money baby," Irving said in his livestream. "It's about choosing what's best for you. You think I really wanna lose money?"
The seven-time NBA All-Star's absence will clearly effect the team. The Nets are in win-now mode, and will spend about $110 million total on three players this year alone – Irving, Kevin Durant, and James Harden. "We want him here for the whole thing," Durant said regarding Irving. "We want him here for games, home games, practices, away games, shootarounds, all of it, so hopefully we figure this thing out."
This is just the latest controversial story in the 29-year-old's career. Back in 2018, Irving commented that the Earth wasn't round, but rather flat. He later apologized for his statements and said he does "research on both sides."
According to ESPN, the NBA reached a 95% total vaccination among its around-500 players. This rate also includes players who have received just one dose. As part of the league's COVID-19 protocols, unvaccinated players will have to undergo daily testing. However, both vaccinated and unvaccinated players will be required to wear masks in facilities and when traveling.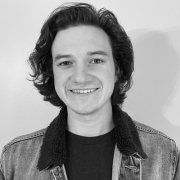 Andrew Rhoades is a Contributing Reporter at The National Digest based in New York. A Saint Joseph's University graduate, Rhoades' reporting includes sports, U.S., and entertainment. You can reach him at andrew.rhoades@thenationaldigest.com.
https://media.thenationaldigest.com/wp-content/uploads/2020/08/26165418/Basketball-going-into-Net-400x400-1.jpg
400
400
Andrew Rhoades
https://media.thenationaldigest.com/wp-content/uploads/2019/12/23173823/The-National-Digest-785x60-1.png
Andrew Rhoades
2021-10-19 09:00:10
2021-10-19 16:39:00
Kyrie Irving Continues His Stance Against The COVID-19 Vaccine As Nets Forbid Him From Playing