Las Vegas Raiders Release Wide Receiver Henry Ruggs III, Who Faces Felonies After Fatal DUI Crash
The Las Vegas Raiders have announced the release of wide receiver Henry Ruggs III following a DUI car crash in Las Vegas that resulted in the death of a woman and her dog.
Ruggs, 22, was driving his Chevrolet Corvette 156 MPH seconds before he slammed into a Toyota RAV4 at 127 MPH around 3:40 a.m. Tuesday. The 23-year-old driver of the Toyata, Tina Tintor, deceased at the scene, along with her dog.
Officials said that both the Chevrolet and the RAV4 rolled over 500 feet after the impact, after which the RAV4 caught fire. Tintor was still alive after the crash as bystanders and first responders attempted initial rescue efforts. Unfortunately, they were to no avail as the ongoing flames killed Tintor.
Rugg's BAC during the crash was at .161, more than twice the legal blood alcohol limit. Las Vegas Police originally stated Ruggs showed signs of impairment at the crash, where he refused to take a sobriety test. Ruggs and his girlfriend, 22-year-old Kiara Je'nai Kilgo-Washington — who was in the car at the time of the crash — were transported to a hospital where they were treated for serious injuries.
Las Vegas expressed their sadness of the situation. "We are devastated by the loss of life and our thoughts and prayers go out to the victim's family," the team said in a statement on Twitter Tuesday afternoon. The NFL also relayed their thoughts and prayers through a spokesman.
Police also found a loaded gun in the Chevrolet during the investigation of the crash. Ruggs was released from the hospital and taken to jail later on Tuesday ahead of his court appearance on Wednesday, where bail was set at $150,000 along with the highest level of electronic monitoring in the event of release. Ruggs is now facing felony charges of a DUI causing death and reckless driving.
In Nevada, the possible penalties for a substantial injury or death caused by a DUI includes a two-to-20 year prison sentence — with no probation — and fines ranging from $2,000 to $5,000. Sentences for reckless driving includes a possible one-to-six years sentencing with probation.
According to Bleacher Report, Clerk County District Attorney Steve Wolfson stated that Ruggs could face more additional charges, such as a second DUI felony for causing serious injuries to his girlfriend.
Additionally, anyone with a BAC of 0.08% or higher who is in possession of a firearm is susceptible to a misdemeanor punishable by up to six months of sentencing, along with fines.
Visible in the courtroom, Ruggs was shown to be in a wheelchair while wearing a neck brace, and has bruises present throughout his face. The wide receiver was released by the team late Tuesday evening. The Raiders — along with brands such as Nike — have erased any possible evidence of Ruggs from their online shops, taking down jerseys, t-shirts, and other memorabilia with his name and likeness.
Ruggs, the 12th overall pick of the 2020 NFL Draft, had played in seven games for Las Vegas this season, catching 24 receptions for 469 yards and two touchdowns. In his first two seasons, the former Alabama player totaled 50 receptions for 921 yards and four touchdowns.
Throughout his games, after big plays and touchdowns, Ruggs would pray and throw up hand signals to honor his friend, Rod Scott, who died in a car accident in 2016.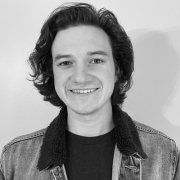 Andrew Rhoades is a Contributing Reporter at The National Digest based in New York. A Saint Joseph's University graduate, Rhoades' reporting includes sports, U.S., and entertainment. You can reach him at andrew.rhoades@thenationaldigest.com.
https://media.thenationaldigest.com/wp-content/uploads/2021/11/03175742/Raiders-Football-400x400-1.jpg
400
400
Andrew Rhoades
https://media.thenationaldigest.com/wp-content/uploads/2019/12/23173823/The-National-Digest-785x60-1.png
Andrew Rhoades
2021-11-03 12:00:11
2021-11-03 18:00:19
Las Vegas Raiders Release Wide Receiver Henry Ruggs III, Who Faces Felonies After Fatal DUI Crash