LGBTQ+ Activists Want Better From Companies Who Promote Equality During Pride Month
After Target announced that it would be removing products from their Pride collections and moving the displays in other stores throughout the South, LGBTQ+ activist groups have been calling out large companies and corporations to establish campaigns without caving to anti-LGBTQ+ groups. 
California state senator Scott Wiener, a member of the LGBTQ legislative caucus, stated "we need a strategy on how to deal with corporations that are experiencing enormous pressure to throw LGBTQ people under the bus." 
"We need to send a clear message to corporate America that if you're our ally – if you are truly our ally – you need to be our ally, not just when it's easy but also when it's hard."
Target stated their decision to remove displays were made to ensure their employees safety after multiple protestors knocked over Pride displays and confronted workers in stores. However, activists are stating this isn't the time to back down from hatred, as the nation is in the midst of multiple battles with the community and its rights. 
This year alone in America, there have been nearly 500 anti-LGBTQ+ bills introduced in state legislatures, and at least 18 states have enacted laws that restrict and/or ban gender-affirming care for transgender youth. 
"We are forced to think differently about how we handle security at our events and whether or not we can post our staff's names and emails on our website," said Janson Wu, executive director of LGBTQ Legal Advocates & Defenders.
Bud Light has made headlines as well recently after their partnership with transgender influencer Dylan Mulvaney, who posted a picture of a Bud Light can with her face on it, which led to a lot of hateful transphobic backlash. 
Anheuser-Busch, Bud Light's parent company, stated it "never intended to be part of a discussion that divides people," signaling no clear support of Mulvaney or the LGBTQ+ community. Several gay bars in Chicago specifically responded by refusing to sell Anheuser-Busch products since they went back on their pride campaign. 
"Since Anheuser-Busch does not support us, we will not support it," said the company.
The largest gay bar in the Midwest, Sidetrack, also made a statement regarding Anheuser-Busch "wrongfully validating the position that it is acceptable to acquiesce to the demands of those who do not support the trans community and wish to erase LGBTQ+ visibility."
"Now's not the time to back down. I think both business and us as citizens need to look within ourselves into new strategies. The old models aren't necessarily working," said Brian K. Bond, executive director of PFLAG, an organization advocating for LGBTQ+ people and their families.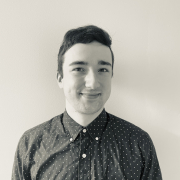 Eric Mastrota is a Contributing Editor at The National Digest based in New York. A graduate of SUNY New Paltz, he reports on world news, culture, and lifestyle. You can reach him at eric.mastrota@thenationaldigest.com.
https://media.thenationaldigest.com/wp-content/uploads/2023/05/30142854/pride-400x400-1.gif
400
400
Eric Mastrota
https://media.thenationaldigest.com/wp-content/uploads/2019/12/23173823/The-National-Digest-785x60-1.png
Eric Mastrota
2023-05-30 09:00:23
2023-05-30 14:29:24
LGBTQ+ Activists Want Better From Companies Who Promote Equality During Pride Month