Luxury Designer Brands Are Investing In Sustainable Bags Made From Leather Scraps And Unconventional Materials 
Luxury designer bags are often made from exotic animal skins, which in recent years has been called out for its harm towards the environment. Now, some brands are shifting their focus to create bags made from recycled materials as a form of up-cycling, and reducing the carbon footprint/environmental impact that comes from traditional designer bag production. 
Coach, for example, just launched Coachtopia, a sub-brand that will be focusing on creating a variety of bags made from leather and other materials that would otherwise have been thrown away and ended up in landfills. 
Telfar's vegan bags are also nicknamed the "Bushwick Birkin " after they grew in popularity in New York. While the bags are still on the more expensive side, the prices are more reasonable for the average consumer looking for a nice sturdy designer bag. 
"Every time you eat an apple, you're basically eating a handbag," said Stella McCartney after showcasing her latest collection of bags made from waste such as orange and cacti byproducts. 
The animal leather industry is actually one of the first examples of up-cycling, as the leather is brought from cows who are used for their meat/food, however, the industry is still very wasteful. According to ELeather, an engineered leather supplier, up to 75% of all leather hides are disposed of. 
The Leather and Hide Council of America also released a report in 2019 that stated 5 millions hides went to landfill in America that year. 
The younger generation has also been a driving force in this shift in fashion. In general, Gen Z has been a major player in the fight against climate change and the industries that drive it, especially fashion. 
According to research, 90% of Gen Z consumers believe companies have an obligation to address environmental and social issues. 54% of the group also stated they're willing to spend more if it means they're getting a sustainable product; only 23% of baby boomers had the same ideals. 
Joon Silverstein, senior vice president for global marketing, creative and sustainability at Coach and head of Coachtopia, says that "according to [the company's] research older generations and more established luxury consumers tend to consider pieces made from recycled leather as low quality. Gen Z has a different mindset – they consider it a moral and ethical [issue]."
There are two major aspects to the leather industry that lead to its waste. When the leather is being tanned at the tannery, the hides are treated and processed into leather using chemicals that make the leather, and its waste, non-biodegradable. The production also takes place in large factories where pollution is consistently emitted. 
Faux leather, like "pleather," also comes with its faults, as it's often produced from plastic or petroleum-based materials that have their own environmental issues. 
While this issue is going to take a lot more than a couple brands releasing small collections of sustainable bag lines, it's hopeful to see sustainability and recycling/up-cycling trends enter the mainstream.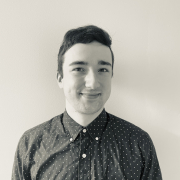 Eric Mastrota is a Contributing Editor at The National Digest based in New York. A graduate of SUNY New Paltz, he reports on world news, culture, and lifestyle. You can reach him at eric.mastrota@thenationaldigest.com.
https://media.thenationaldigest.com/wp-content/uploads/2023/04/24162648/leather-400x400-1.gif
400
400
Eric Mastrota
https://media.thenationaldigest.com/wp-content/uploads/2019/12/23173823/The-National-Digest-785x60-1.png
Eric Mastrota
2023-04-28 09:00:17
2023-04-28 09:07:33
Luxury Designer Brands Are Investing In Sustainable Bags Made From Leather Scraps And Unconventional Materials