Man Kills Five People In Norway With Bow And Arrows In Act Of Terrorism
A Danish man, who had a number of past run-ins with authorities, killed five people and injured two others with a bow and arrows in Kongsberg, Norway on Wednesday night. The two injured, one of which was an off-duty police officer, are currently in intensive care with their conditions unknown.
According to the Associated Press, the man, 37, was arrested around 30 minutes after his spree. The suspect was then taken into questioning, and admitted to the killings in detail. Authorities said that all the victims — four women and one man — were between the ages of 50 and 70.
Southeast police district prosecutor Ann Irén Svane Mathiassen told NBC News that the killing spree, which occurred around 6 p.m. CEST (12 p.m. ET) began in a super market, but dead were found in other places, some of which were inside nearby buildings.
Svane Mathiassen said that the man is currently being held on preliminary charges of murder and will appear before a judge on Friday. Svane Mathiassen also noted that they've "never had anything like this before."
The Norwegian Police Security Service, or PST, stated on Thursday that the attacks "currently appear to be an act of terrorism" due to their nature.
"PST considers that the most probable scenario of an extremely Islamist terrorist attack in Norway is an attack carried out by one or a few perpetrators with simple weapon types, against targets with few or no security measures."
PST also said that attacks on random people in public places are a "recurring modus operandi (a usual way of doing something)" among radical Islamic terrorists. As of right now, it appears the man acted alone in his terrorist attack, though there is still an ongoing investigation.
The security service stated they are investigating to see whether this act could inspire others to commit killings in the forms of follow-up or revenge actions.
PST mentioned that the suspect was previously known to the service, but it couldn't provide any more details. Before the attacks, the man had been flagged by police for possible radicalism, with authorities saying he was a Muslim convert.
The threat of radicalism wasn't the only prior red flag the suspect showed leading up to the attacks. The man had also been convicted of burglary and possession of drugs, and had a restraining order enforced against him by his parents after he threatened to kill one of them.
Svane Mathiassen told NBC News that since the town of Kongsberg is so small, many people know each other – which means the injured, dead, and suspect had relationships with others in the community, creating even more tragedy.
One resident speaking to the AP related to Svane Mathiassen's feelings, saying that "people are sad and shocked," while describing the somber, quiet atmosphere that has suddenly taken ahold of the town, which is around 50 miles southwest of Norway's capitol of Oslo and has a population of 26,000.
BBC News stated this was the deadliest Norway terrorist attack since 2011, when Anders Behring Breivik killed 77 people — many of them being young teenagers at a summer camp — in a bombing and gun assault.
Incoming Norway Prime Minister Jonas Gahr Stoere called the incident a "cruel and brutal act" while also expressing his deepest sympathies. Gahr Stoere also pledged the newly-installed cabinet's full attention to the terrorist attack.
According to police, there are "no concrete indications that there is a change in the threat level in the country." The threat level in Norway is currently at moderate. The country is known for its low crime rates, which have decreased in the past number of years. In 2019, Norway had a 0.5 murder cases per 100,000 population.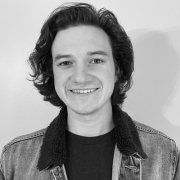 Andrew Rhoades is a Contributing Reporter at The National Digest based in New York. A Saint Joseph's University graduate, Rhoades' reporting includes sports, U.S., and entertainment. You can reach him at andrew.rhoades@thenationaldigest.com.
https://media.thenationaldigest.com/wp-content/uploads/2021/10/15111437/Norway-Police-400x400-1.jpg
400
400
Andrew Rhoades
https://media.thenationaldigest.com/wp-content/uploads/2019/12/23173823/The-National-Digest-785x60-1.png
Andrew Rhoades
2021-10-14 16:00:27
2021-10-15 11:15:17
Man Kills Five People In Norway With Bow And Arrows In Act Of Terrorism