Marvel Studios Signs 20-Year Deal With Genius Brand To License "Stan Lee" For Future Media Use
While legendary comic book writer Stan Lee passed away in 2018, his name and image continue to live on — and are making a hefty paycheck while they do. POW! Entertainment has entered a 20-year agreement with Marvel Studios and Genius Brand that will let Marvel Studios use his name and likeness in future enterprises.
"We are proud to be the stewards of the incredibly valuable rights to Stan Lee's name, likeness, merchandise, and intellectual property brand," Genius Brand chairman and CEO Andy Heyward said in a press release.
"There is no better place than Marvel and Disney where Stan should be for his movies and theme park experiences. As we enter the centennial year of Stan's birthday, December 28, 2022, we are thrilled to see his memory and legacy will continue to delight fans through this new long-term agreement with Marvel."
Lee had previously run into conflict with POW! Entertainment, which he co-founded back in 2001. The production company was sued for $1 billion by Lee in 2018 for allegedly forging his signatures on legal documents. He later dropped the claim months before his passing.
"As Stan's longtime business partner and friend, I'm looking forward to commemorating his work in this new way," POW! Entertainment president Gill Champion said. "Building a connection with his fans is important to us and it's a privilege to get to do that on his behalf."
With the deal, Marvel can now use Lee's name, image, likeness, and signature in films and television projects, along with utilizing previously recorded footage and audio of Lee. The agreement also includes exclusive rights to use Lee's name and likeness at Disney theme parks, cruises, and experiences, along with merchandise.
Lee, 92 at the time of his death, has long been celebrated for the creation of timeless Marvel super heroes like Spider-Man, Captain America, the X-Men, Iron Man, the Hulk, and the Fantastic Four, among hundreds of other characters. Lee — who would become Marvel's editorial director and publisher in 1972 — is also known for his defiance of censorship and the Comics Code Authority, showing that creativity couldn't be held down.
With today's technology, it's now more possible than ever to portray deceased actors in projects with the use of CGI. Disney hasn't shown to shy away from such creative decisions, as "Star Wars: Rogue One" featured digitalized versions of Peter Cushing's Grand Moff Tarkin and Carrie Fisher's Princess Leia.
Still, it's unknown whether Marvel Studios will continue to have Lee cameo in the MCU, which he did for each film in the $25 billion-earning franchise from 2008 to his death. The studio has done tributes of Lee in their projects since then, however. Speaking to The Hollywood Reporter, Heyward stated that the audience's feedback will play a large role in how they utilize him while protecting his legacy.
"The audience revered Stan, and if it's done with taste and class, and respectful of who he was, [uses of his likeness] will be welcomed," he said. "He is a beloved personality, and long after you and I are gone, he will remain the essence of Marvel."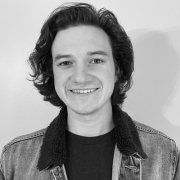 Andrew Rhoades is a Contributing Reporter at The National Digest based in New York. A Saint Joseph's University graduate, Rhoades' reporting includes sports, U.S., and entertainment. You can reach him at andrew.rhoades@thenationaldigest.com.
https://media.thenationaldigest.com/wp-content/uploads/2022/05/20092412/Marvel-Disney-400x400-1.jpg
400
400
Andrew Rhoades
https://media.thenationaldigest.com/wp-content/uploads/2019/12/23173823/The-National-Digest-785x60-1.png
Andrew Rhoades
2022-05-20 09:00:34
2022-05-20 09:24:31
Marvel Studios Signs 20-Year Deal With Genius Brand To License "Stan Lee" For Future Media Use