Miami Dolphins QB Tua Tagovailoa Suffers Concussion Days After Suspected Head Injury
The Miami Dolphins quarterback Tua Tagovailoa suffered a head injury on Thursday during a game against the Cincinnati Bengals and was carried off the field on a stretcher. He had suffered another injury less than a week ago in a game against the Buffalo Bills.
In the second quarter of the Bengals game, Tagovailoa was tackled by Bengals defensive lineman Josh Tupou. When he hit the ground, he made a gesture with his hands called the "fencing response," which is often a sign of a brain injury. He then laid there, barely moving on the field, for nearly 10 minutes until trainers put him on a stretcher and carried him off the field.
A few minutes after the injury, broadcasters announced he had suffered head and neck injuries and was being taken to a hospital to be treated. Later, The Dolphins confirmed that Tagovailoa had suffered a concussion but had movement in all his extremities. After he was released from the hospital, he flew back with the team to Florida on Thursday night.
Head Coach Mike McDaniel said it was a "scary moment" after the game.
"He was evaluated for a concussion and is in concussion protocol. That was an emotional moment. That is not part of the deal anyone signs up for even though you know it's a possibility in football."
Just a few days prior, Tagovailoa had suffered another blow to his head during a game against the Bills. His helmet slammed against the turf after he got hit by linebacker Matt Milano in the second quarter. He "immediately grabbed the sides of his helmet, staggered to his feet and after taking a few steps, fell to his knees." He was examined for a concussion, cleared and returned to the field in the third quarter.
The Dolphins later said he had suffered a back injury, not a head injury. Tagovailoa agreed that he had passed the concussion evaluations before he returned to the game.
McDaniel defended playing Tagovailoa in the game against the Bengals less than a week after the injury, saying Tagovailoa had been evaluated by an independent doctor who said he was fit to play.
"For me, as long as I'm coaching here, I'm not going to fudge that whole situation—if there's any sort of inclination that someone has a concussion, they go into the concussion protocol. We don't mess with that. I never have and as long as I'm the head coach, it will never be an issue that you guys have to worry about."
Dr. Sanjay Gupta told CNN that the incident from the game was likely much more severe than it was being portrayed.
"When you look at the video from last night, it obviously looks like a pretty significant injury. Tua's on the ground for a long time. This movement that he's doing with his hands … that is a significant sign, something that people really need to pay attention to…It can be a sign of basically disrupting some of the pathways, even temporarily, between the brain and the spinal cord. If that sounds serious, it is serious."
Dr. Gupta said Tagovailoa appeared unstable after his first injury in the game with the Bills and should not have been cleared to play under the NFL concussion protocol.
Offensive tackle Andrew Whitworth spoke about his past experiences with a head injury and the pressures to keep playing after being injured.
"I can literally remember playing the Philadelphia Eagles on a Thursday night football game years ago myself—getting concussed, wobbling around, a referee actually removed me from the game. I go back in the game because you want to play. I was able to get myself through the test, explain that I'm fine, knowing that I had been dinged pretty good. I had a teammate that was like, 'Man, this guy just is not right and I don't feel right letting him keep playing.' He actually pulled me out of the game and told the coaches that I need to be removed. And I'm so thankful for that. … This situation just brings back those memories. For us guys that have been on that field, it's tough, man. We've gotta keep these guys uninvolved in it. They shouldn't feel obligated to do something more than what they need to. It's just an ugly scene to see."
Several people believe that Tagovailoa may have suffered two concussions in five days, which is extremely dangerous. The National Football League Players Association (NFLPA) said their "investigation into the potential protocol violation is ongoing," and they were hoping for Tagovailoa's "full and speedy recovery." NFLPA executive director DeMaurice Smith vowed he would hold all responsible parties accountable.
"We insisted on these rules to avoid exactly this scenario. We will pursue every legal option, including making referrals against the doctors to licensing agencies and the team that is obligated to keep our players safe."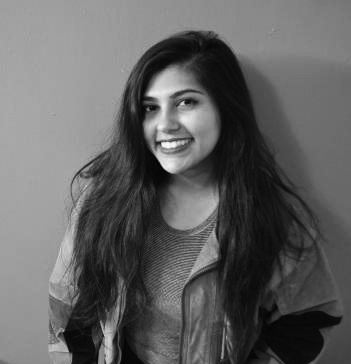 Moumita Basuroychowdhury is a Contributing Reporter at The National Digest. After earning an economics degree at Cornell University, she moved to NYC to pursue her MFA in creative writing. She enjoys reporting on science, business and culture news. You can reach her at moumita.b@thenationaldigest.com.
https://media.thenationaldigest.com/wp-content/uploads/2022/09/30165211/dolphins-400x400-1.jpg
400
400
Moumita Basuroychowdhury
https://media.thenationaldigest.com/wp-content/uploads/2019/12/23173823/The-National-Digest-785x60-1.png
Moumita Basuroychowdhury
2022-10-02 09:00:15
2022-10-05 13:31:37
Miami Dolphins QB Tua Tagovailoa Suffers Concussion Days After Suspected Head Injury