Millennials Are Applying To Buy Homes More Often Than Gen X, Boomers
Following a tough period due to the COVID-19 pandemic, the real estate market is picking up – with millennials leading the way. According to the CoreLogic Loan Application Database, millennials — anyone born between 1981 to 1996 — made up 67% of first-time home purchase applications and 37% of repeat home purchase applications in 2021.
CoreLogic also noted that millennials have made up the largest share of home purchase mortgage applications since 2016, and account for 51% of home purchase mortgage applications in 2021, which is up 5% from 2019.
The company found that homeowners' choices were impacted by employment opportunities, home flexibility, remote work, and local tax rates, while stating that millennials have more buying power in affordable markets compared to higher costly areas.
Gen X (1965-1980) has slowly seen its home purchase application shares drop considerably. In 2015, their shares were around 40%. In 2021, that number dropped below 30%. Meanwhile, baby boomers' (1946-1964) shares are down from around 23% in 2015 to around 15% in 2021.
As Fox Business explains, many assumed that millenials would be the generation to shy away from home ownership, and instead opt to rent. That's been far from the case, as homeownership rates among the group has steadily improved in the last half decade.
A release by the U.S. Census Bureau shows that in the third quarter of 2021, rates for those under 35 was at 38.5% – the highest mark it's been all year. That's up from around 34% in 2016 – although down from 40% from the second and third quarters of 2020.
Those numbers aren't likely to slow, either. 53% of first-time buyers are millennials, followed by Gen Z (after 1997) at 23%. 72% of first-time buyers are looking to buy in 2022, with 85% of first-time buyers transitioning from rent to owning.
30% of first time buyers are looking for a home with a garage, 30% want an updated kitchen, and 35% want a large backyard. Most millenials aren't planning drastic moves when it comes to distance, however – half of first time buyers are simply moving to a new neighborhood, while 36% plan to move to a new city in their state. Only 16% plan to move to a new state entirely.
Real estate developer and expert Andrew Shader speculated on why millennials are seeking their ownership spike up, saying that the generation's goals of higher education is one of the driving factors.
"As this group gets older and gets started on their careers, they are earning higher incomes because of their advanced degrees. Their careers are actively growing, making them more willing to part with the cash necessary to purchase a new home. This frees up financial resources to put toward the down payment of a property."
The vast amount of student loan and credit card debts younger generations are dealing with — the total student loan debt is at $1.7 tillion — also plays a part. "By paying down what they owe, they have more expendable income to consider making a major purchase with, such as a home," Shader said.
Home prices continue to rise, however – According to Zillow, the average home value in the U.S. is $316,368, a 19.3% increase from 2020. The average price is forecasted to trend up 14.3% in 2022 to $361,608, a difference of around $45,000.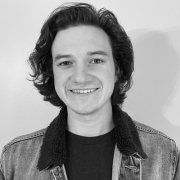 Andrew Rhoades is a Contributing Reporter at The National Digest based in New York. A Saint Joseph's University graduate, Rhoades' reporting includes sports, U.S., and entertainment. You can reach him at andrew.rhoades@thenationaldigest.com.
https://media.thenationaldigest.com/wp-content/uploads/2021/12/16165914/Millennials-400x400-1.jpg
400
400
Andrew Rhoades
https://media.thenationaldigest.com/wp-content/uploads/2019/12/23173823/The-National-Digest-785x60-1.png
Andrew Rhoades
2021-12-17 08:30:41
2022-04-01 16:59:42
Millennials Are Applying To Buy Homes More Often Than Gen X, Boomers