Millennials are generally labelled as lazy, entitled, and addicted to social media, and while these labels definitely are there for a reason, society seems to ignore the more positive aspects of this generation that are working to change the world. When it comes to the world of consumerism/retail, millennials are growing into the most resourceful generation while also becoming the most wasteful. However, whatever is wasted is also being re purposed and resold, causing a greener and more sustainable fashion industry to grow. 
ThreadUp is a growing online business in which individuals can send their name brand clothing to be sold and thrifted to someone else at a lower price. According to the companies resale reports from last year, they were able to confirm that millennials buy second hand more than any other generation. They were also able to confirm in that report the wasteful aspect the generation contributes. In the same report ThreadUp reported that people within the age groups of 18-34, also including some members of Generation Z, wear a single item of clothing only 5 times before ultimately getting rid of it! However, with ThreadUp and companies alike existing, along with actual local thrift establishments, millennials and generation Z-ers are adapting their shopping habits to become more economical and beneficial to the world. 
According to the ThreadUp report, "one in three women shopped secondhand last year. That's 44 million women buying secondhand in 2017 as compared to 35 million the previous year. In addition, 77 percent of millennials want to buy from environmentally-conscious brands. They're also more likely to switch to thrifting for environmental reasons, compared to other generations."
Buying second hand has a larger environmental impact than most realize. The fashion industry has one of the most impactful carbon footprints on the planet. Think about it, most of your clothing most likely has a little label on it that says "Made In China" or another country of great distance. These brands have international factories that use and emit fossil fuels to mass produce collections of clothing, and then they need to be shipped over to the United States, and other parts of the world, thus burning even more fossil fuels. However, when items are purchased second hand, ThredUp found that the life of the item is extended by 2.2 years, which reduces the carbon footprint by 73 percent!
Thrifting is singlehandedly saving the planet and if more individuals participated in second hand shopping we'd see a real difference in the Earth's health. According to The Balance, a small business informational website, "if everyone bought secondhand for an entire year, they would save enough water to supply California for 14 years."
The Balance also reported that the average American throws away about 80 pounds of clothing per year, that a total of 26,160,000,000 pounds of clothing. Imagine if all of those items of clothing were redistributed second hand, the global impact of that alone is astounding. 
Americans can also save, on average, around $4,000 a year! It makes sense that the trend is so popular with millennials, a generation known for trying to remain as frugal as possible. With the modern day resources we have now, thrifting has taken on a whole new meaning. People are able to not only buy name brand clothing discounted beyond their wildest dreams, but also minimize their own waste and contribute to helping the planet. 
Selling your clothes through websites like ThreadUp can definitely help you get some extra cash while also giving your clothes a new re purposed home. The reduction of our individual carbon footprint is something we all should constantly be thinking about. Shopping second hand, donating old clothes to local thrift stores/charities, as well as shopping at these thrift locations will help make your wallet happier, and the planet as well. It also gives back to the community by providing affordable fashion for any demographic.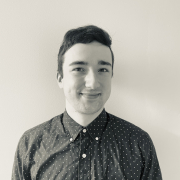 Eric Mastrota is a Contributing Editor at The National Digest based in New York. A graduate of SUNY New Paltz, he reports on world news, culture, and lifestyle. You can reach him at eric.mastrota@thenationaldigest.com.