MLB To Begin Canceling Regular Season Games If Lockout Deal Is Not Reached By Feb. 28
Major League Baseball will begin canceling regular season games if the league and the MLBPA cannot agree to a new collective bargaining agreement deal by Monday, Feb. 28, a league spokesperson said Wednesday.
The spokesperson confirmed that not only will missed games not be made up, players would not be paid for any potential games canceled. "A deadline is a deadline. Missed games are missed games. Salary will not be paid for those games," the spokesperson said. The news comes after the two sides met for the third straight day Wednesday, a first during the lockout.
The league will not cancel certain games but instead just start by chopping the early slate of games, which kick off March 31, and move from there. The season would pick up whenever spring training — which MLB wants to be four weeks long due to health concerns — ends, with teams playing the games that were scheduled for that time.
At the start of the 2021 season, the average MLB player's salary was $4.17 million, which equals to around $25,740 per game. Depending on how many games are cancelled, players could be looking at losses in the six figures. While MLB doesn't plan on adding more doubleheaders or lengthening the second-half of the season, some believe this could be negotiable.
MLB had previously alerted players of the deadline two weeks ago, while the players never acknowledged it. Sources told ESPN that the union will pull MLB's desired expanded playoffs — which would feature feature 12 to 14 teams instead of 10 —off the table if players aren't pulled a full season's salary.
While efforts have clearly been amplified in recent weeks, a deal still appears to be far apart with a number of issues, from revenue sharing to a draft lottery, still need addressing. Sources noted the only new proposal Wednesday was changing the minimum salary offer by adding an additional $10,000. The union wants $750,000, while the league is offering $640,000 with a $10,000 raise every year after.
According to ESPN, a number of changes have been made by both sides on previous offers. The league added $5 million to a proposed bonus pool for pre-arbitration players, bringing the total pool to $20 million. The union wants $15 million.
Meanwhile, the union reduced their demand for Super Two eligibility, asking that salary arbitration comes to players who rank in the top 75% in terms of service time among those with two to three years of playing in the majors, down from the previous asking point of 80%.
Missed games would be a tough scenario for a league that was only able to play 60 out of a possible 162 games two seasons ago due to the COVID-19 pandemic. There could also be serious ramifications in terms of how parity plays out. For example, the St. Louis Cardinals' first nine games feature two division opponents — the Pittsburgh Pirates and Chicago Cubs — with seven against the Pirates.
Pittsburgh is coming off a 61-101 season, and is expected to continue to remain a division bottom-dweller. Those seven games could not only result in four or five wins lost for St. Louis, but their division rivals would end up playing them more times, giving them an easier schedule and an advantage over the Cardinals – a factor that'll no doubt be apparent come the playoff push in Sept.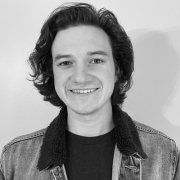 Andrew Rhoades is a Contributing Reporter at The National Digest based in New York. A Saint Joseph's University graduate, Rhoades' reporting includes sports, U.S., and entertainment. You can reach him at andrew.rhoades@thenationaldigest.com.
https://media.thenationaldigest.com/wp-content/uploads/2022/02/25140628/Baseball-400x400-1.jpg
400
400
Andrew Rhoades
https://media.thenationaldigest.com/wp-content/uploads/2019/12/23173823/The-National-Digest-785x60-1.png
Andrew Rhoades
2022-02-26 09:00:48
2022-02-25 14:06:38
MLB To Begin Canceling Regular Season Games If Lockout Deal Is Not Reached By Feb. 28