NASA To Slam Probe Into Asteroid for Planetary Defense Test
On Sept. 26, NASA will slam a probe into an asteroid during its Double Asteroid Redirection Test mission. The mission is part of NASA's larger planetary defense plan against any asteroids that may someday impact the Earth.
If an asteroid were to hurl toward Earth in the future, a probe like the one used in DART should be able to realign its trajectory or destroy it, neutralizing its threat.
One of the engineers orchestrating the mission acknowledges, "this is an amazing moment for our space program."
"For the first time, we will move a celestial body intentionally in space, beyond Earth's orbit! This test goes beyond international borders and really shows what we can accomplish if we all work together as one team and as one on Earth."
NASA mapped the orbits of 30,000 nearby asteroids and determined that, as of right now, most of them are unlikely to collide with Earth or are so small that they would burn up in the atmosphere before any significant impact.
The last time an asteroid collided with Earth, it ended the age of dinosaurs some 66 million years ago. The 6-mile wide asteroid Chicxulub killed over 75% of the Earth's species, triggering a mass extinction event. Earthquakes reverberated throughout the crust; wildfires spread in all directions from the asteroid's impact, and mammoth tsunamis engulfed dry land.
NASA does not want to rule out that an asteroid may hit Earth in the future. The probe will impact an asteroid named Dimorphos, which orbits another asteroid named Didymos, nearly the Earth's size. Its mission is to realign Dimorphos and change the duration of its orbit by 11 minutes.
The agency says this will determine if a strategy like DART would successfully prevent planetary threats posed by asteroids by gauging how asteroids respond to kinetic impact. The stakes of the test are low since it poses no threat to Earth, but the agency says the difficulty of the maneuver will remain the same.
During a news conference, Andrea Riley, a program executive at NASA, spoke on the importance of the DART test. The probe will only be able to detect Dimorphos an hour and a half before impact, making this an accurate test of its precision. Once the probe detects the asteroid, it will autonomously guide itself into a collision.
"If it misses, it still provides a lot of data. This is a test mission. This is why we test; we want to do it now rather than when there is an actual need."
NASA will hold a televised briefing for the test at 6 p.m. on Sept. 26. NASA TV will then provide live coverage of the impact, predicted to be at 7:14 p.m. EDT the same day.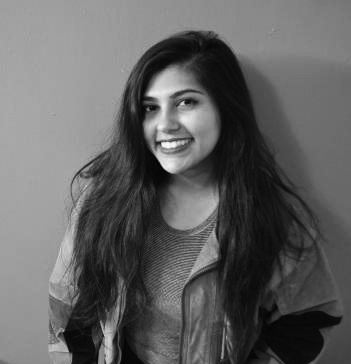 https://media.thenationaldigest.com/wp-content/uploads/2022/09/14103550/asteroid-400x400-1.jpg
400
400
Moumita Basuroychowdhury
https://media.thenationaldigest.com/wp-content/uploads/2019/12/23173823/The-National-Digest-785x60-1.png
Moumita Basuroychowdhury
2022-09-14 10:00:48
2022-09-14 10:36:09
NASA To Slam Probe Into Asteroid for Planetary Defense Test